Of all the topics Hugo Eccles will cover during his week as a guest instructor at NSCAD University, the most important theme will be one that registers not just with the art community, but with society at large: climate change and sustainability.
Eccles is an award-winning creative director who has a lengthy and productive working history with an impressive list of clients, including Ford, Olympus, Yamaha, Honda and Nike. He is the founder and director of United Motorcycles, a well-known designer of custom motorcycles for private clients and factory brands.
Eccles has also made headlines for his work with electric motorcycle company Zero. The collaboration between a sought-after custom designer and a leading manufacturer of electric bikes has untapped potential, and has caught the attention of motorcycle enthusiasts who are looking for a cleaner way to ride. This could result in more electric bikes on the road, reducing carbon emissions and aiding the on-going battle with climate change and sustainability.
"Hugo has a unique vision and perspective, on every project and with every client. Our students are really looking forward to learning from someone who is consistently on the cutting edge of creativity and innovation," said Dr. Aoife Mac Namara, president, NSCAD University. "Throughout his week here, Hugo will be able to demonstrate how he incorporates sustainability into aspects of his work – even designing popular motorcycles."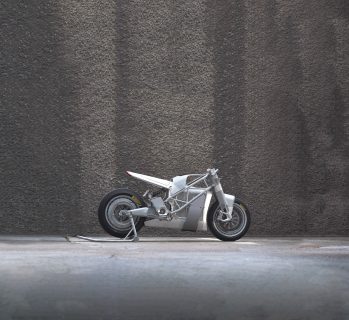 Just recently, Zero Motorcycles unveiled the ZERO XP, an experimental electric motorcycle designed and built by Eccles. The bike is receiving rave reviews for not only its zero-emission engine, but also it's look, feel and performance capability. With the Zero XP, Eccles shows that the transition to eco-friendly products doesn't come at the cost of consumer enjoyment.
"Today's designers need to have expertise across multiple platforms, including design of environmentally-neutral products," said Eccles. "I want to help design students see how a commitment to sustainability is also an opportunity to be creative."
Eccles is sharing his approach to design as a guest instructor in NSCAD's Master of Design program from Monday, January 13 to Friday, January, 17. He'll lead design students on an intensive emergency water project, during which they will research, design and test water collection and filtration technologies that would be needed during a disaster response.
To learn more about NSCAD University's Design program, visit https://nscad.ca/study-at-nscad/divisions-and-areas/design/ and https://nscad.ca/study-at-nscad/graduate/master-of-design/.