NSCAD alumna Jennifer Robertson (BFA 2005) uses her art training to conserve and restore art, archival materials and rare books.
During her time at NSCAD Robertson explored as many different disciplines as possible, but a strong affinity with paper always brought her back to drawing. After graduation, as a practicing artist she exhibited intricate drawings and paper sculptures inspired by Victorian illustrations, while taking related part-time jobs to pay the bills. It was while working at an antiquarian bookstore in her hometown of London, ON, that Robertson became interested in the field of art conservation.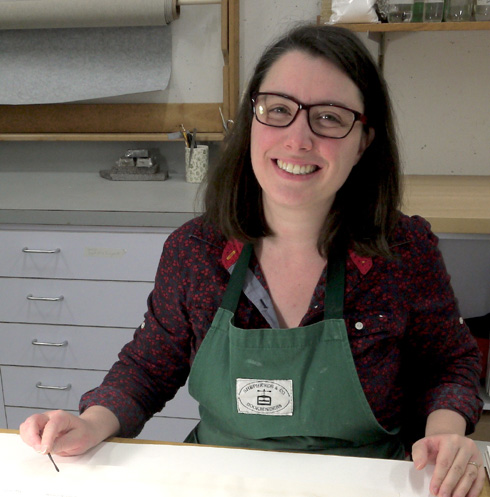 A growing fascination with historic materials and rare books combined with a desire to continue hands-on work led her to pursue a Masters degree in Art Conservation, which she obtained at Queen's University in Kingston in 2011. After several more years spent training abroad, at institutions including the British Library, the Smithsonian Institution and Johns Hopkins University Libraries, she now works as a private conservator specializing in conserving and restoring paper-based materials, such as fine art on paper, archival materials and rare books.
Art conservation is a field that combines a scientific understanding of art materials with manual dexterity and traditional techniques to restore and preserve works of art. A conservator must understand the scientific reactions of materials that result in degradation—the yellowing of paper for example, or the fading of pigments—as well as have the skills to repair these damages, and the eye to do it in a way that matches the original work. For someone with the curiosity of an artist it is the perfect job, because every object presents new challenges.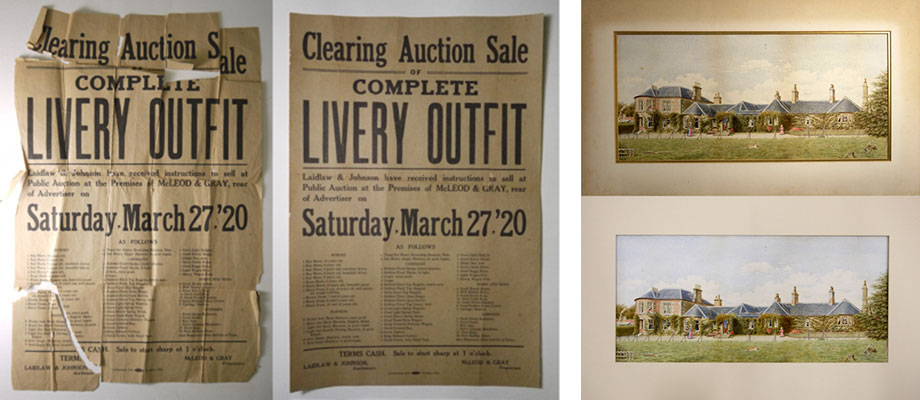 There is a certain amount of research and testing that that must happen before the work begins on a piece; from determining what chemical will eliminate a stain on a watercolour painting, to what strength of adhesive is needed to repair a tear in a torn drawing. As a result Robertson has studied the history and techniques of many different art mediums, and her experience at NSCAD dabbling in every studio serves her well, as has the curiosity and ability to solve problems with creative solutions that NSCAD instills in its students.
Robertson combines her passion for art and history with a drive for perfection, and her work benefits art galleries, museums and archives as well as private collectors across Canada. Every day as an art conservator brings a new challenge, an interesting object with a unique history, and the satisfaction of bringing renewed life to a work of art.
You can see more examples of Robertson's conservation work at her website www.bookandpaperconservationservices.com, and follow @bookandpaperconservation on Instagram and Facebook to see glimpses of works in progress.