NSCAD University is saddened to learn of the passing of John Baldessari, a legendary conceptual artist known around the world for his provocative, thought provoking and humorous work.
Baldessari has had a direct and lasting legacy at NSCAD, since taking part in the original NSCAD Lithography Workshop in the 1970s. It was during this time he produced his first print and his most well-known work, I Will Not Make Any More Boring Art in 1971. The lithograph features the phrase "I will not make any more boring art," repeated in neat cursive writing down the length of a sheet of paper, resembling an old-fashioned school-room punishment exercise.
Baldessari enlisted NSCAD students to endlessly write the phrase on gallery walls, helping to create a much-revered print that is still enjoyed in galleries around the world today.
"John Baldessari provides us with an example of someone who challenged conventions with wry humour and precocious energy. His voice will be greatly missed," said Dr. Ann-Barbara Graff, Vice-President (Academic and Research), NSCAD University.
Baldessari was originally a painter, but eventually began to include texts and photography in his work. By the early 1970s, he was working regularly in printmaking, film, video, installation, photography and sculpture. His works have been featured in hundreds of solo exhibitions throughout Europe, Canada and the United States. Baldessari was presented with the National Medial of Arts by then United States President Barack Obama in 2014.
Baldessari passed away on January 2, 2020 at his home in Los Angeles, California.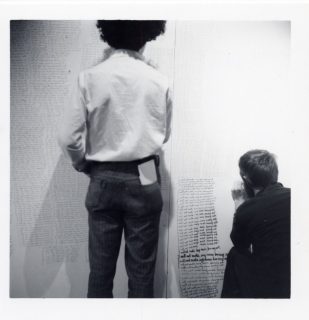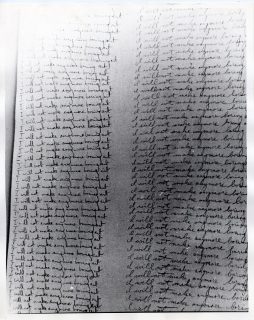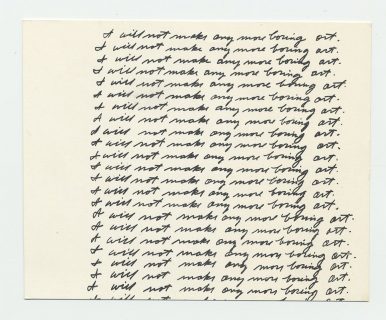 All photos courtesy of NSCAD University, Anna Leonowens Gallery archives, Mezzanine Gallery Fonds.