NSCAD student José Andrés Mora emerged as the star of the Starfish Student Art Awards at a gala event held Friday evening at NSCAD University's Port Campus.
Inspired by property developer and art collector Louis Reznick to recognize and promote exceptional young artists, the award celebrates top talent across 10 visual arts disciplines at the university.
Originally from Caracas, Venezuela, Mr. Mora is graduating with a Bachelor of Fine Arts (Interdisciplinary). He was awarded the $5,000 purchase prize for his artwork, a video installation called Interlocution, which becomes part of the President's Collection at NSCAD. As well, in recognition of support and mentorship by faculty and technicians, the Media Arts Division received $1,000.
For Interlocution, Mr. Mora interviewed his friends and then dubbed their voices with his own. The 11-minute video is installed as a wall projection in front of a couch for viewers to sit on.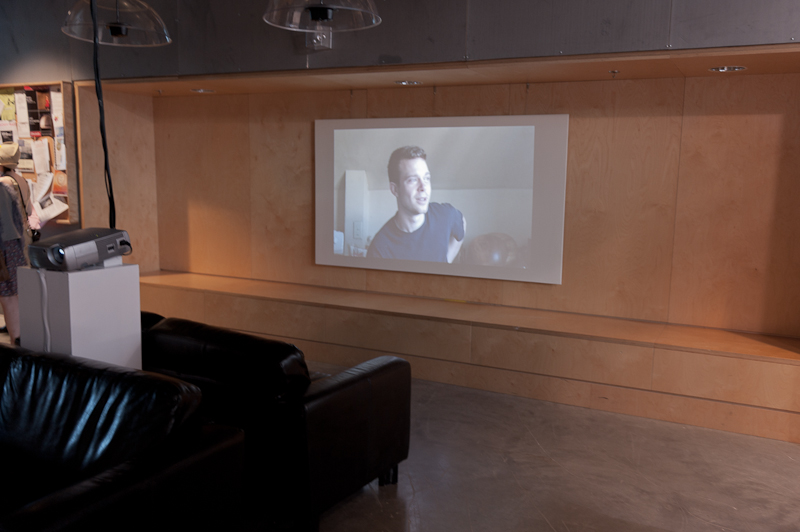 In a statement, jury members (Peter Dykhuis of Dalhousie Art Gallery, Jamie MacLellan of HRM's Cultural Affairs, and Eleanor King of the Anna Leonowens Gallery) said they were impressed "by the interruption of perception that occurs when Mora's voice replaces the voices of those 'acting' in the work … The artist asks us to question assumptions of language and gender, and provides the viewer a snapshot of this moment in time. Jury members were also taken by the work's heartfelt portrait of current NSCAD students, and felt that in this was an appropriate addition to the collection this year, at the significant benchmark of NSCAD's 125th anniversary."
Nine Starfish finalists were also recognized at the gala and each took home a $1,000 award. They are: Jolie Bird, Philip Delisle, Tanya Doody, Raluca Iancu, Harold Klee, K. Claire MacDonald, Helen Teager, Laurence Doyon-Thibeault and Justin Tomchuk.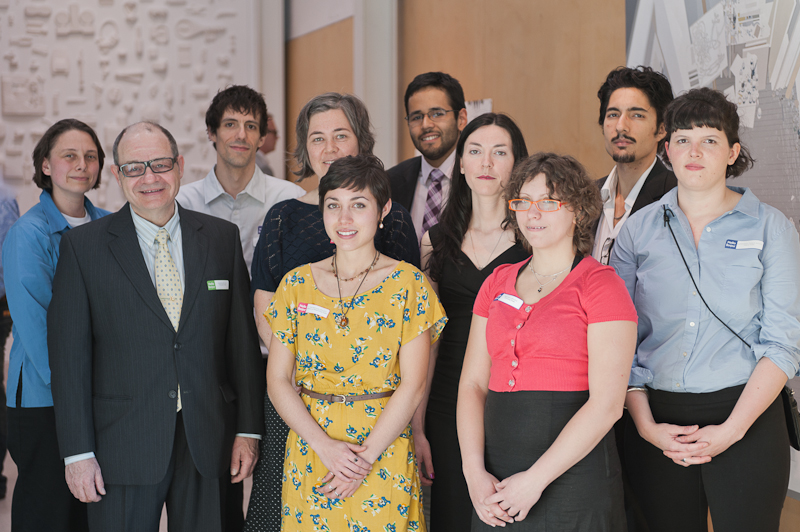 Now in its third year, more companies than ever stepped forward to support the Starfish Student Art Awards. In addition to founding sponsor Starfish Properties, the awards and gala are supported by Lawtons Drugs, Office Interiors, Cushman & Wakefield, Scotiabank, Steele Auto Group, Stewart McKelvey, The Orb Factory, ISL Web Marketing, McInnes Cooper, TD Insurance Meloche Monnex, PCL Construction, Cox & Palmer, Corporate Research Associates, Blue Ocean Contact Centers, Telefilm Canada, MICCO Companies, M5 Marketing Communications, Windmill U-Store It, BDO, Gordon Stirrett Wealth Management, City Centre Property Management and Bryant Realty.
Hospitality sponsorship came from Brussels Restaurant & Brasseries, Carleton Music Bar & Grill, RCR Hospitality Group and Garrison Brewing. Door prizes were furnished by Maritime Summit Shop, Baton Rouge Restaurant & Bar and Attica.
"We are incredibly grateful for this outpouring from members of the business community who have so generously demonstrated their support for the visual arts and our emerging creative leaders," said Jim Mills, a member of the NSCAD Board of Governors.