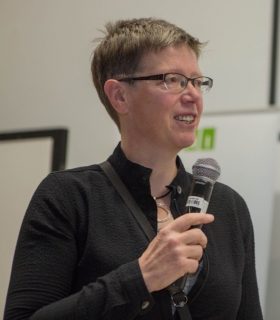 NSCAD University is pleased to announce that Dr. Jutta Treviranus will join its panel 'Designing for the future: How inclusive design impacts the now economy' today, Tuesday, February 18, 2020.
This panel will explore the design challenges of making communities inclusive, and will consider business adaptations, technology infrastructure, physical infrastructure and design.
"We felt this was a critically important topic to bring to the community and we invited Dr. Treviranus to Halifax because she is a global leader in this field," said Dr. Aoife Mac Namara, NSCAD University President. "Design touches all aspects our lives. This discussion will be of great interest to anyone connected to academics, industry and government."
Dr. Treviranus is the founder and director of the Inclusive Design Research Centre (IDRC) at the Ontario College of Art and Design (OCAD) in Toronto. The IDRC conducts proactive research and development in the inclusive design of emerging information and communication technology and practices. Dr. Treviranus also heads the Inclusive Design Institute, a multi-university regional centre of expertise on inclusive design.
She is considered one of the world's foremost expects in the field of inclusive design and has made appearances at the White House and United Nations to discuss the topic. She has also helped lead the corporate adoption of more inclusive practices in large enterprise companies around the world, including Microsoft.
In addition to playing a leading role in developing accessibility legislation, standards and specifications, Dr. Treviranus has also led many international multi-partner research networks that have created technical innovations that support inclusion. These include the Fluid Project, Fluid Engage, CulturAll, Stretch, FLOE and many others.
"Dr. Treviranus and her team have pioneered personalization as an approach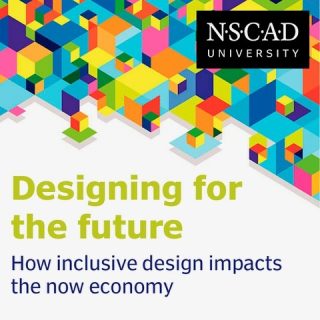 to accessibility in the digital domain," added Dr. Mac Namara. "She is a thought leader in inclusive design. Her work recognizes the uniqueness of individuals and aspires to create processes for design in which everyone can participate."
'Designing for the future: How inclusive design impacts the now economy' takes place at NSCAD's Port Campus (1107 Marginal Rd, Halifax) tonight in Room 207/208 from 4-5:30 p.m. Admission is free and all are welcome.
The panel will be moderated by Dr. Ann-Barbara Graff, Vice-President (Academic & Research), NSCAD University. Dr. Treviranus will be joined by Gerry Post, Executive Director, Accessibility Directorate, Nova Scotia Department of Justice; and Jim Mullan, Project Manager, Bird Construction.