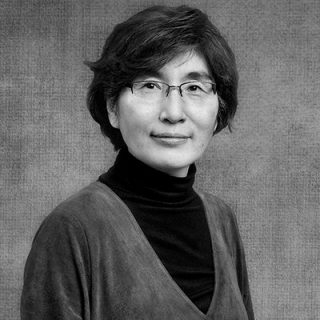 The Canada Council for the Arts has named Nova Scotia-based artist and NSCAD University Professor Kye-Yeon Son winner of the 2011 Saidye Bronfman Award in recognition of her substantial contribution to the development of fine crafts in Canada.
A professor in the university's Jewellery Design and Metalsmithing department, Kye-Yeon Son is the second NSCAD faculty member to win this prestigious $25,000 award; Professor Emeritus Walter Ostrom was similarly honoured in 2003.
"We're delighted the Canada Council has chosen to honour our colleague and dear friend, Kye-Yeon Son," says President David B. Smith. "As both an educator and an artist, she's influenced crafts and craftspersons worldwide, and we're so proud to call her our own."
Born in South Korea, Kye-Yeon Son received her BFA from the College of Fine Arts at Seoul National University and her MFA from Indiana University in Bloomington, Indiana. Son and her husband moved to Montreal in 1984, and she began teaching full-time at the Nova Scotia College of Art and Design in 1995.
Son, whose primary métier is silver wire metalsmithed vessels, has exhibited her works in numerous solo shows and group exhibitions in public and commercial galleries across Canada, the United States and Korea. Among her many honours, Son received the 2006 NICHE Award and awards of excellence from the Metal Arts Guild. She has been a member of the Royal Academy of Arts since 2000.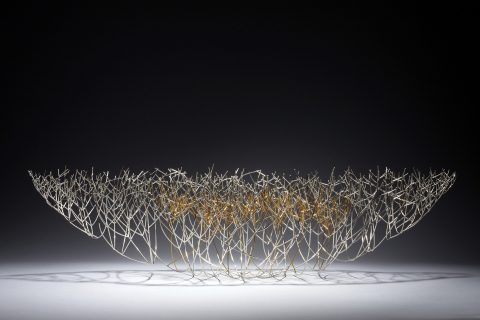 "Kye-Yeon Son creates poetic odes to nature in her expressive metalwork," says Dr. Sandra Alfoldy, Chair, Historical and Critical Studies and Professor of Craft History. University. "Her interpretations of Canadian landscapes and seasons resonate through their emotional depths carefully contained in complex, meticulously crafted forms."
"I was very proud to display Kye-Yeon Son's 'Nature's Breath' at the 2009 Cheongju International Craft Biennale's Unity and Diversity exhibition of Canadian craft, where it attracted much attention through its fusion of the elegant aesthetics admired in Korea, and natural forms representing Canada," adds Alfoldy. "The white, layered, shadowed surface sat quietly, while pulsing underneath was a vivid enamelled red. This is reflective of Kye-Yeon Son herself."
Son received her award on March 23 from the Rt. Hon. David Johnston, Governor General of Canada, at a special event at Rideau Hall in Ottawa. In addition to a $25,000 prize, the winners of the Governor General's Award in Visual and Media Arts will each receive, for the first time, a special issue medallion designed by the Canadian Heraldic Authority at the Chancellery of Honours, and produced by the Royal Canadian Mint.About the Saidye Bronfman Award:
The Saidye Bronfman Award is Canada's foremost distinction for excellence in the fine crafts. "Fine Craft" is the term used to define an area of activity in the crafts that is frequently directed towards exhibition and/or sale in a gallery-like setting. This activity involves high levels of technical expertise as well as knowledge of the historical tradition and development of the craft. Through their work, fine crafts practitioners demonstrate new concepts and innovations that expand the boundaries of the medium and its techniques.
Created in 1977 by the Bronfman family to honour their mother on her 80th birthday, the prize is awarded annually to an exceptional craftsperson.
In addition, works by the recipient are acquired by the Canadian Museum of Civilization for its permanent collection.
Recipients are professional artists who have created an outstanding body of work, made a substantial contribution to the development of fine crafts in Canada and have been exhibited nationally and internationally.