Build Your Portfolio with our Online Portfolio Course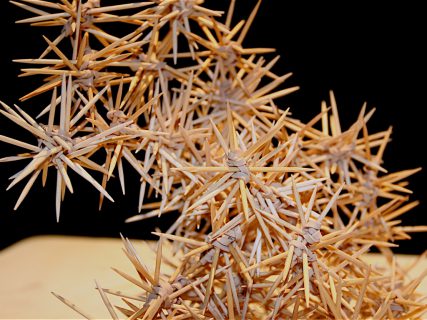 This online portfolio course focuses on improving the overall quality of portfolios required for application to accredited visual arts programs. NSCAD faculty, Anna Sprague and Charley Young, will guide you through this online course with weekly exercises and personal feedback. Topics are based on portfolio requirements for NSCAD University and other national art schools and will include: writing an admissions essay, documenting artwork, and evaluating portfolio content. Studio exercises are process driven, experimental and will help to strengthen problem-solving and observational skills. Each week students will be technically and conceptually challenged by new projects and exercises that are designed to broaden the scope of their portfolio. Students should allot a minimum of 4 hours per week to complete course work. Students will be provided with individual feedback and portfolio recommendations from their instructor. Class limit is 24 Prerequisite: completion of grade 11 or higher.
"Our goal is to foster your curiosity, to nurture your observational skills, and to encourage you to see inspiration everywhere. This course will consist of weekly assignments as well as sketchbook investigations. Every week we will give you personal feedback in the form of written comments and links to interesting online resources that you might find helpful and inspiring. This course is a safe place to creatively explore and take risks."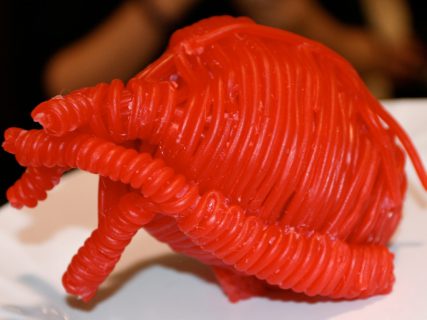 – Your NSCAD Instructors (Anna Sprague and Charley Young)
ONLINE PORTFOLIO COURSE OUTLINE
1. INTRODUCTIONS
This week you'll meet your instructors, create your own profile, and familiarize yourself with the D2L environment. Additionally, we will introduce you to what makes a strong portfolio. Each week refer to the "checklist" to make sure that you have complete all of the weekly course content.
2. EXPERIMENTAL MARK-MAKING
Welcome to week 2! This week we will take a look at some well-loved sketchbooks and get experimental with the kinds of tools you can use to create a drawing.
3. MATERIAL EXPLORATIONS
Who says you have to draw with graphite pencil on paper? Art making can be so fun and interesting when you become inventive with materials.
Please review the presentation Material Explorations to see the wonderful and wacky materials that can become interesting works of art.
4. DRAWING WITH YOUR SENCES
This week we will begin drawing in ways that explore the senses, predominantly sight, sound, and touch. Some students find drawing to be an intimidating but these are excellent ways in which to explore marking making while also developing a deeper understanding of observation.
5. 2D- 3D- 2D
Lift your drawings off the page! This week we will enter the third dimension by building and experimenting with "Platonic Solids". Then import them back into your sketchbook as drawings.
6. SIGHTING + SITE
This week we will focus on more technical skills related to drawing including sighting techniques, measurement, proportion, composition and scale. Time to sharpen your pencils!
7. MULTIPLES
This week we will focus on material explorations and making sculptural forms from multiples.
8. COLLECTION + CURATION
This week we will look at the art of collecting. We will explore different ways of arranging, organizing, and curating collections of objects in order to create your own mobile micro galleries. This module will focus on how readymades and found objects can be assembled or arranged to make metaphoric connections that create artistic content.
9. DISTILLATION + ADMISSIONS ESSAY
This week is all about reflection and distillation. Take a look at the work that you have completed in the last 8 weeks. Review your introductory written responses. Consider what has evolved in your artwork and processes in the last few weeks.
This week we will start to distil your art and personal histories into a rough draft of your admissions essay and begin to compile your List of Works.
10. FEEDBACK, PHOTOGRAPHY + PRESENTATION
This final week will focus on photographic documentation, building your image list and a few other 'nuts and bolts'. We welcome any remaining questions that you may have and promise to answer them all! Additionally your instructors will provide you with feedback on your Admissions Essay and works to include in your portfolio.
ONLINE PORTFOLIO COURSE STRUCTURE
This course will be delivered online through the course management system Desire2Learn (D2L). You will use your D2L account to login to the course from the NSCAD D2L Login Page. To access this course on D2L you will need access to the Internet and a supported Web browser (Internet Explorer, Firefox, Safari). For a list of operating system and software requirements click here.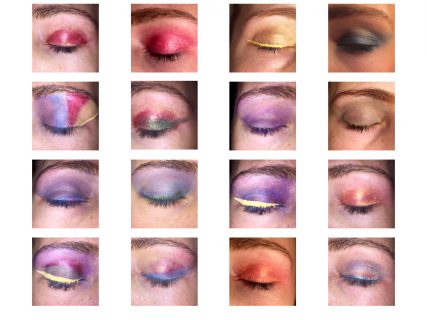 ONLINE PORTFOLIO COURSE MATERIALS
• Digital camera and/or cell phone
• Graphite pencils
• A stick of compressed charcoal
• A small container of india ink
• Exacto knife
• Scissors
• Glue Stick
• Sketchbook (must be larger than 9" x 12")
• Paper and access to a digital printer
Additional materials will be required for self-directed projects. Be resourceful in your material sourcing, no fancy tools are required for art making, focus on being thrifty and resourceful. Art-making materials are everywhere!
To learn more about the course, or to register, go here.

ABOUT ANNA
anna sprague is a faculty member in the foundation division at NSCAD university in halifax, nova scotia. she holds degrees in english literature and fine arts with a focus in performance and time-based media. she has a strong aversion to capital letters and a love for underwhelming coincidences.
ABOUT CHARLEY
A native of Calgary, Alberta, Charley holds an MFA from the Maine College of Art in Portland, Maine and a BFA from NSCAD University in Halifax, Nova Scotia. Charley teaches traditional and non-traditional approaches to drawing and printmaking at NSCAD University and Mount Allison University.
As an interdisciplinary artist, her work is primarily drawing, sculpture, and public installation. To date, her work includes large-scale monoprints of historic building facades, intimate portraits of vanishing icebergs and small-scale hand casts that record the space between the body and it's surroundings. An avid explorer, her work desires a direct and sensory experience within a location that becomes indexically recorded.