Did you know that NSCAD offers non-credit courses just for learning for fun? Well, we do! And we do it really, really well!
Our division of Extended Studies has a range of exciting classes for adults and children, run in the evenings, weekends and during March Break. The courses are run so that you can experience new art making techniques and enjoy the company of creative friends learning to extended knowledge.
We are so excited for the Winter 2018 term! See all of our NEW art making opportunities: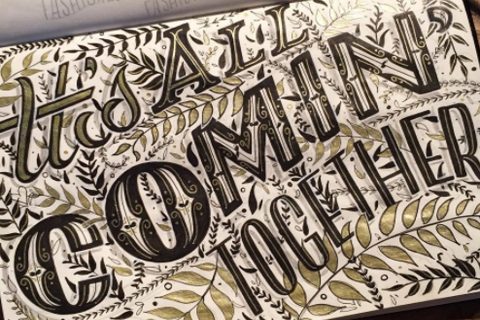 Lettering by Kristin de Palmer
FOR ADULTS
· Transform your alphabet into artwork with HAND LETTERING
· Print your original designs on fabric with SCREENPRINTING ON TEXTILES
· Flesh out your illustration skills in CHARACTER DESIGN THROWDOWN
· Dive into anatomical studies of sea creatures in MARITIME MONSTERS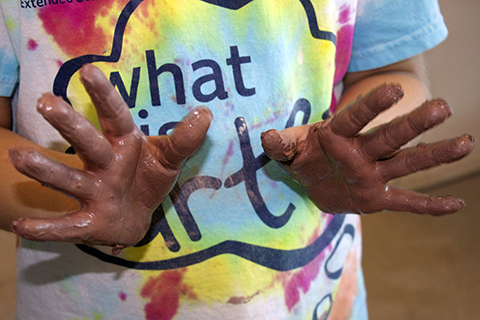 FOR YOUTH
· Use toy making techniques to bring your imaginations to life in TOYS KITES AND OTHER DELIGHTS (ages 9-11)
· Experience the potters wheel at NSCAD's state of the art ceramics facilities with our NEW SATURDAY YOUTH CERAMICS PROGRAM (ages 12-14 &15-18)
· Record and expand your ideas into reality in SKETCHBOOK: AN ARTISTS PRACTICE (ages 15-18)
MARCH BREAK 2018
We have week -long camps for ages 5-18. Materials and creative madness included! Lunchtimes involve supervision with extra top secret art experiences and, at the end of the week we celebrate with our professionally installed ARTrageous Exhibition at NSCAD's Port Loggia Gallery. This years themes are:
YOUNG AT ART for ages 5-8
PINBALL WIZARDS for ages 9-11
COMICS AND ZINES for ages 12-14
Art 101: behind the scenes at NSCAD for ages 15-18
Full course descriptions are available online here and registration is now open. For any questions you can contact us on our new email address at make@nscad.ca.
Hope to see you soon!