Please join us for a Textiles Show and Sale on Saturday May 7, 2022 at the Port Campus from 11 a.m. – 2 p.m. to benefit the Dr. Sandra Alfoldy Memorial Scholarship Fund. Open to the public, the sale features a collection of wearable textiles from around the world, curated and donated by retired NSCAD professor Robin Muller. 
Come for a visit and see more than 80 beautiful scarves, shawls, kitchen linens and vintage hankies. You can find gifts for your loved ones, in a variety of price ranges, fibers and colours, to help celebrate Graduation Week and Mother's Day.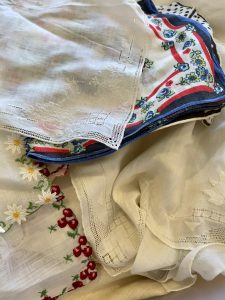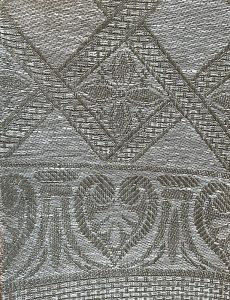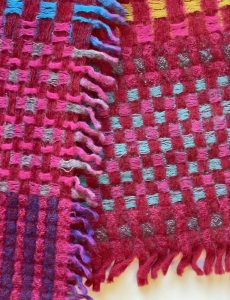 All proceeds will go to support the endowment of the Dr. Sandra Alfoldy Memorial Scholarship, which is designed to assist NSCAD students in continuing Sandra's legacy in craft history and media.