NSCAD is pleased to welcome two new faculty effective July 1, 2018: Assistant Professor Erica Mendritzki to the Division of Fine Arts and Assistant Professor Greg Sims to the Division of Craft.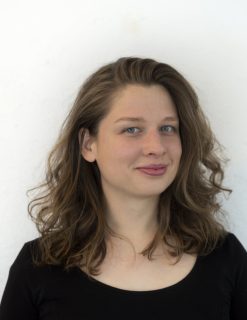 Erica Mendritzki has a BFA in Studio Art, and Western Society and Culture, from Concordia University, and an MFA in Studio Art from the University of Guelph. Erica brings her education, international experience as well as her extensive career as an exhibiting artist, to the position.
Prior to her appointment at NSCAD University, Mendritzki has been a sessional instructor at the University of Manitoba since 2012, as well as assisting at the University of Guelph and Concordia University. She has been trained in Indigenous Knowledges in the Curriculum, Mental Health in the Classroom, Copyright, ROASS Policy and FIPPA/Privacy, and has been an MFA juror. In 2010 she was awarded a SSHRC Canada Graduate Scholarship.
Of her appointment, Vice-President of Academic Affairs and Research Dr. Ann-Barbara Graff said, 'Erica Mendritzki's practice increasingly combines the performative with unconventional explorations of female experience in painting and drawing.  Erica's work is intelligent, infused with humour (and anger); it reaches beyond the margins of the canvas and challenges staid assumptions.  We are delighted that Erica will be joining NSCAD's rich complement of faculty in Painting and Drawing.'
Mendritzki's work has been exhibited both nationally and internationally, with her most recent body of work being at Supermarket Art Fair in Stockholm, Sweden and at Platforms Project in Athens, Greece. She is also a published writer and regular contributor to Border Crossings magazine.  Her upcoming solo exhibition, I'm Hysterical! is a collection of new work being exhibited at the Library Gallery in Winnipeg later this year.
| | |
| --- | --- |
| I'm Hysterical, oil on wood panel, 18″ x 14″, 2015 | Desperate Measures, oil on wood panel, 18″ x 14″, 2015 |
[/mk_table]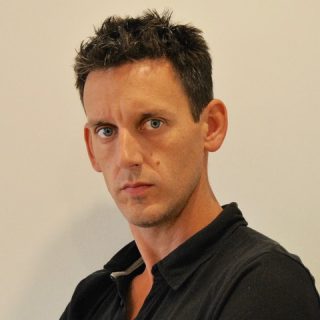 Greg Sims is an accomplished artist, designer and educator. A graduate of OCAD University, he obtained an MA degree (Jewellery, Metalsmithing and Related Products) at the School of Jewellery- Birmingham City University in England. Sims has taught extensively at NSCAD University (2003-2012), Georgian College (Barrie, 2013-14), and at OCAD (Toronto, 2012-18), teaching and developing curriculum in the Faculty of Design and in the Digital Futures Graduate Program.
A strong proponent and leader in 3D digital design and digital fabrication technologies, Sims' expertise span the areas of jewellery, materials and craft, product design, manufacturing and aspects of the built environment. This versatility has led to working across disciplines, initiating and collaborating on projects from intricate stone settings through to interactive stage sets.
In 2013 Sims, organized and co-curated Making It Real, an international exhibition of digitally fabricated objects. From 2007-11, he worked as Lead Designer with the @lab Research Facility at NSCAD & Dalhousie Universities, designing and manufacturing collapsible, responsive structures on an architectural scale.  Sims' research focuses on the integration of advanced digital design and fabrication technologies within the traditions of craft & making. From 2012-2018, Sims was an Assistant Professor, Material Arts and Design at OCAD University where he participated as a research team member on Craft Pedagogy and the Digital Challenge, investigating student and faculty experiences in accessing and incorporating digital technologies within the curriculum.
Sims maintains an active studio jewellery practice, exhibiting in Canada and internationally. His work challenges conventions, finding new and meaningful expressions that question the role of jewellery within society. He maintained ties with Nova Scotia through commissions and projects and was recently commissioned by the Nova Scotia Association of Architects to design and create their newly unveiled President's Medal and commemorative pins. Another recent body of work entitled, Digital Evolutions was featured as part of Can Craft? Craft Can! in the Canadian Craft Biennial National Exhibition at the Art Gallery of Burlington.
Of his appointment the Vice-President of Academic Affairs and Research said, 'Greg's practice meshes hand technique with materials experimentation.  Greg is on the digital vanguard!  He is one of the 'most influential contemporary jewellery artists of the country.' It is wonderful to be able to welcome Greg Sims back to NSCAD."
NSCAD University is Canada's premier university dedicated to advancing the visual arts through education, research and production. Founded as the Victoria School of Art and Design in 1887, NSCAD University offers graduate and undergraduate degrees in fine and media arts, craft, design and art history and critical studies. NSCAD alumni are among Canada's most highly regarded artists, gallery directors, designers, curators and art educators.