NSCAD is proud to offer a new, one day course designed for teachers to assist in the teaching of indigenous art in the classroom.
This one-day intensive art education workshop is designed specifically to engage teachers with new and innovative methods for talking about treaty education, reconciliation, cultural responsiveness and resilience (personal and community). Teachers participating in this in-service workshop will be provided with instructional handouts, sample lesson plans, detailed project descriptions, supplemental visual teaching aids, and examples of student projects. This course welcomes educators of all skill levels and aims to complement the current school curricula and to accommodate programs operating with limited resources. The focus of these workshops will be to promote interdisciplinarity, creativity and resourcefulness in the classroom.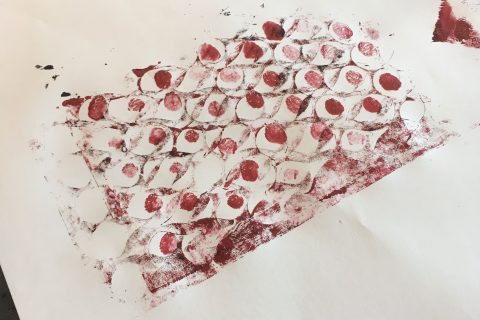 The day is focused on equipping the participating teachers with classes and supporting knowledge to form a well founded and stimulating environment. The day will go as follows:
SCHEDULE:
9 – 9:15am P209 Catherine Allen · Welcome and Introductions · Coffee and mingling
9:15-10am P209 Dr Sandra Alfoldy (presentation) · Intro to Indigenous Art and culture · Supporting positive conversations in the classroom
10-1015 P209 Dr Sandra Alfoldy · Questions and Discussion
1015-1030 BREAK · Coffee and mingling
1030-11 209 Carrie Alison Good Fellow · Contemporary Indigenous art practice Presentation
11-12 P209/P208 (TBA) · Presentation and integrated performance
12-1:30 LUNCH P209/P208 Anna Sprague & April Mandrona · Artistry –relational lunch experience (zine making)
1:30-3:15pm P208 Anna Sprague & April Mandrona · Fix it / Hybridity project / Kintsugi
3:15-3:3:30 P208 Anna Sprague & April Mandrona · Q&A wrap up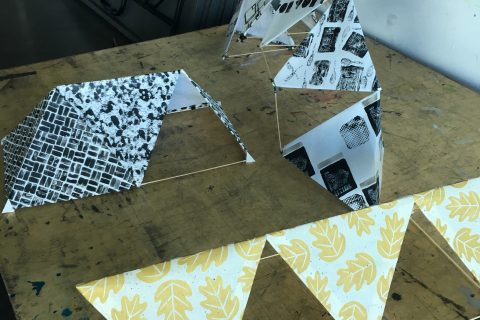 Here is more details on the leaders of this course:
Dr. Sandra Alfoldy
Dr. Sandra Alfoldy received her Ph.D. in craft history from Concordia University in 2001, and completed her post-doctoral fellowship at the University of Rochester in 2002. Her current research focuses on the relationship between craft and architecture in post-war Canada, and the historical tensions between Canadian studio craft and industrial design. She is the author of "Crafting Identity: the development of professional fine craft in Canada" (McGill Queen's
University Press, 2005), editor of "Neocraft: Modernity and the Crafts" (NSCAD Press, 2007), and co-editor of "Craft, Space and Interior Design: 1855-2005" (Ashgate Press, 2008).
Dr. Alfoldy co-curated the 2007 traveling exhibition "On the Table: 100 Years of Functional Ceramics in Canada," and is the chief curator of the Canadian Fine Craft exhibition at the 2009 Cheongju International Craft Biennale in South Korea, and the Canadian Fine Craft exhibition at the 2010 Olympic winter games. In 2007 she organized the international Neocraft: Modernity and the Crafts conference at NSCAD University. She credits her professional textile artist parents, Andy and Elaine Alfoldy, for instilling in her this obsession with the crafts.
Dr. April Mandrona
Art educator Dr. April Mandrona (Division of Art History & Contemporary Culture) received her doctorate in Art Education from Concordia University in Montreal, Quebec, and most recently was SSHRC postdoctoral fellow at McGill University.
Dr. Mandrona has significant international experience. Her community art education research with young people focuses on the social roles of artistic production, rurality, ethical practice, and innovative approaches to youth participation. Her current SSHRC funded research involves the creation of picture books and narrative art with children who have refugee experiences and connects two communities: Halifax, Nova Scotia and Coventry. The goal of this research is to better understand the range of experiences related to social exclusion, xenophobia, migration, and displacement and how children may creatively respond to issues that directly affect their lives.
Anna Sprague
Anna Sprague is a faculty member in the foundation division at NSCAD university in halifax, nova scotia. She holds degrees in english literature and fine arts with a focus in performance and time-based media. she has a strong aversion to capital letters and a love for underwhelming coincidences.
Carrie Alison Goodfellow
Carrie Allison is an Indigenous mixed-race artist currently pursuing her Master in Fine Art at
NSCAD University in Halifax, Nova Scotia. Originally from Vancouver, BC, she has called Halifax, NS her home for over seven years. Allison's practice responds to her maternal Cree and Metis ancestry, thinking through intergenerational cultural loss and acts of resilience and resistance. Her work seeks to reclaim, remember, recreate and celebrate her ancestry through visual discourses. Currently in her practice,
Allison has been exploring systems of data and information, informed by extensive research, along with digital new media art forms as ways to translate and interpret information to viewers seeking to engage viewers through pedagogical interventions. Allison looks to Indigenous, mixed-race, antiracist, feminist and environmental theorists to critically examine the world around her.
To secure yourself a place on this course contact Catherine Allen on make@nscad.ca