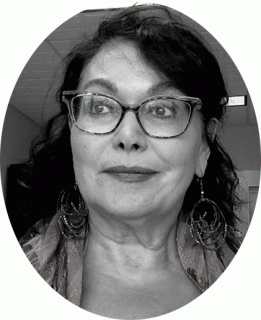 NSCAD University is thrilled to announce the appointment of Dr. Martine Durier-Copp as Academic Dean, beginning April 1, 2020. Dr.
Durier-Copp is an experienced, multi-lingual academic administrator who is highly skilled in the design and management of executive programs, graduate advanced education, public policy, governance and change management delivery.
"This role is a natural fit for Martine, as she is an accomplished leader with a talent for engaging others and encouraging collegial innovation," said Dr. Ann-Barbara Graff, Vice-President, Academic and Research, NSCAD University. "We have been anticipating her arrival and are excited for new collaborative achievements leading to continued excellence and growth."
Dr. Durier-Copp holds a Ph.D. in Political Science, a Master of Political Theory and a Master of Musicology. She joins NSCAD from Dalhousie University, where she served as Director, Centre for Executive and Graduate Education, and adjunct professor in the School of Public Administration. After an international search led by NSCAD's Decanal Selection Committee, Dr. Durier-Copp was selected for her successful record of building partnerships, bolstering innovation, and providing a clear vision for the evolving role of the universities.
"I am so delighted to be joining NSCAD University this spring," said Dr. Durier-Copp. "NSCAD has always been known to me as a powerhouse of creative energy and exploration, and I have had the pleasure, over the years, of collaborating with some of its wonderful faculty members and alumni. I very much look forward to meeting with students, faculty, staff, alumni, and broader community, as I take on my new role as Dean."
On a personal note, Dr. Durier-Copp has long been a supporter and practitioner of the arts. She is a member of the Creative Nova Scotia Leadership Council, has been a dancer and choreographer of flamenco dance for fifteen years. She trains regularly with her Halifax-based group, Flamenco en Rouge, and intensively every year in Spain under flamenco masters.
"I want to thank the Selection Committee for their diligent work in this successful search," said Dr. Graff. "And a special thank you to the NSCAD community for providing their insight and feedback."