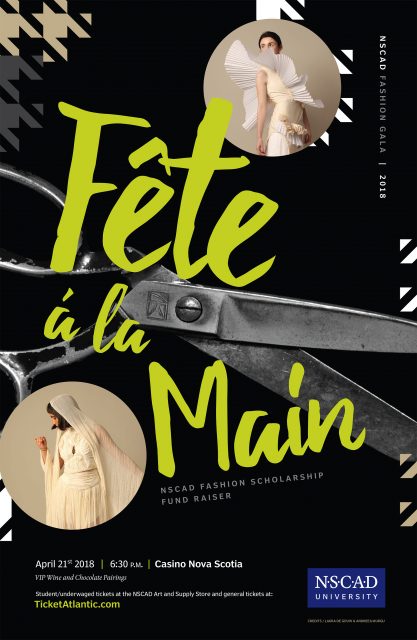 April 21st 2018, doors open at 7.00pm
The Schooner Room, Nova Scotia Casino.
We are raising funds for the NSCAD Fashion Scholarship Fund with a Fashion Gala which includes our popular Fashion Show.
Tickets are now available from The NSCAD Art and Supply Store on Hollis Street, or for VIP and General tickets from TicketAtlantic.com
We'd love to see you all there.