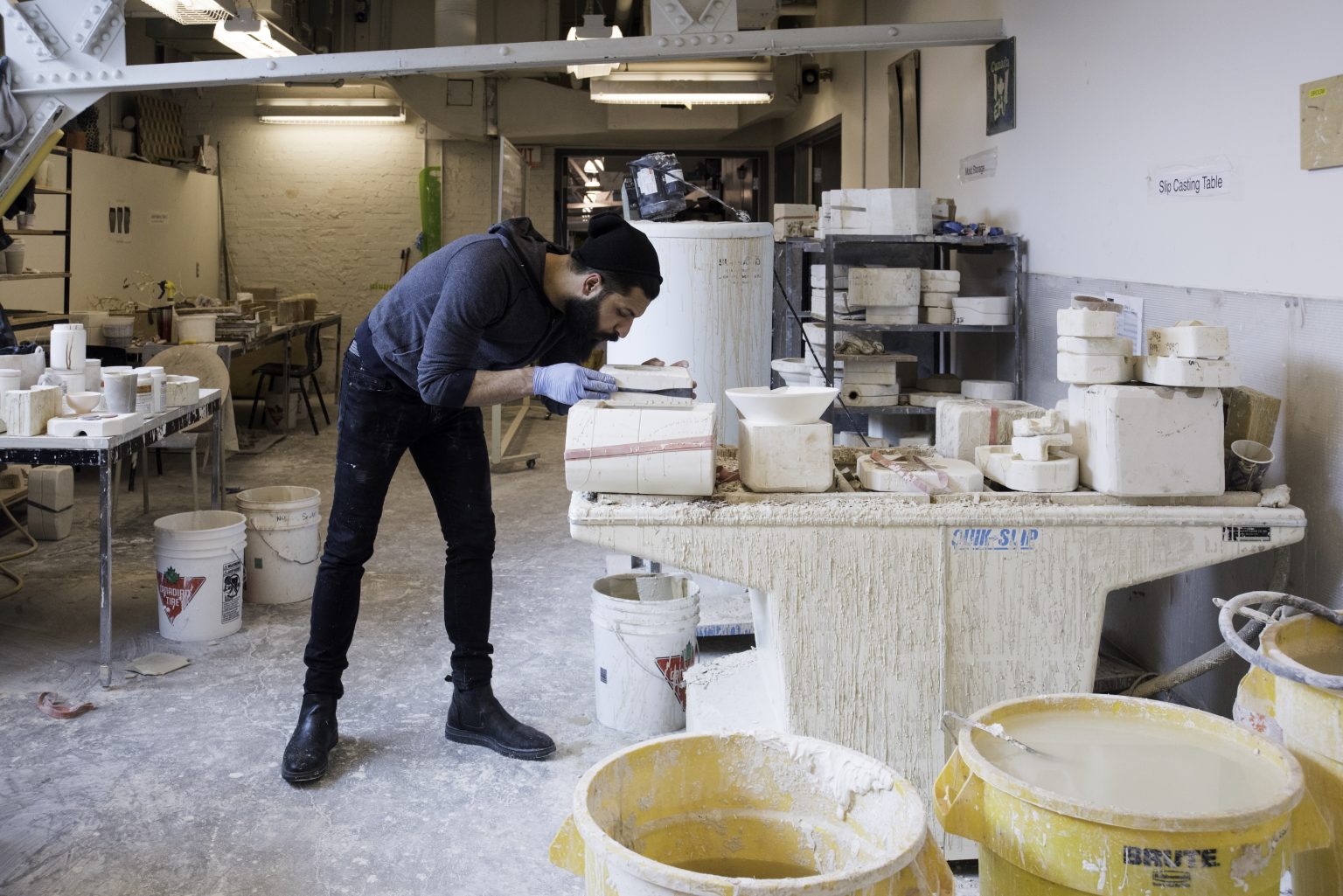 More NSCAD students than ever will benefit from the NSCAD Materials Fund thanks to a $125,000 donation from the Arno Family Foundation. 
The NSCAD Materials Fund is a bursary program that helps students with demonstrated financial need cover the costs of common artmaking supplies. Since launching the fund in 2021, NSCAD has raised $40,000 through community-based fundraising, helping over 100 students with financial difficulties to access the materials they need to make the most of their time at NSCAD.  
This gift extends the reach of the fund and was a perfect fit for the Arno Family Foundation, which focuses on supporting local organizations that are providing services to individuals and communities in need, the arts and education, medical research, and environmental initiatives.   
The Foundation was started by Michael Arno (a NSCAD graduate from 1982) and Mara Taracieivcz Arno. 
"We are beyond thrilled about receiving this generous donation from Michael and Mara and the Arno Family Foundation. I really appreciate it when alumni want to give back to NSCAD," says President Peggy Shannon. "Most of our scholarships and bursaries help students with the cost of tuition, but many students have financial needs that extended beyond their fees. This gift will help our students grow their practices without worry and realize their full potential. I am very grateful – and so are our students."  
"More than 50% of NSCAD's students require financial aid to attend school," says Kara Holm, NSCAD's Director of Advancement, who helps match donors with the university's needs. Supplies and materials for one NSCAD student for an entire semester costs approximately $500, she adds, "but when you add in the current cost-of-living crisis which has increased the price of art supplies, the demand from students has been very high."  
Students access the fund through a confidential, needs-based assessment process managed in NSCAD's Financial Aid and Awards Office. This substantial gift means that up to 50 students per year for the next five years could be eligible for Materials Fund support of up to $500. 
 You too can  support NSCAD students with a gift to the NSCAD Materials Fund.