Imagine an artistic medium constantly evolving—where the equipment has changed from heavy and cumbersome to light and compact; where formats have been made obsolete every few years.
But video artist Jan Peacock has always embraced the new while remaining true to her poetic vision.
"You do have to keep flexible in terms of moving into new terrain," says the NSCAD professor in the Division of Media Arts. "That and learning how to use new equipment all over again," she adds with a laugh.
Prof. Peacock's groundbreaking work and contributions to contemporary Canadian art have caught the attention of the Canada Council for the Arts. She has been named one of the winners of the 2012 Governor General's Awards in Visual and Media Arts. The announcement was made today in Toronto.
Prof. Peacock is delighted to be among such distinguished company and thrilled to finally tell people about it. She's known about the award since October.
"On behalf of all my colleagues here at NSCAD, kudos to Jan on this significant award and our thanks to her for the contributions she has made to our students both past and present," says David B. Smith, President of NSCAD University. "This speaks highly of NSCAD's profound influence and the calibre of our faculty and our alumni."
From Barrie, Ont., Jan Peacock began exploring the medium of video in 1977 as a student at University of Western Ontario. "It was basically a video camera and a deck in a corner of a room and someone pointed out to me, 'Here's how you turn it on.' So, I would sit there and tell stories," she says, adding she would get editing help from journalism students.
By the time she was making applications to grad schools, she included some of her tapes and was astounded to realize they were a big reason for her acceptance at the University of California at San Diego. Not only that, she was expected to teach the medium to undergrads. "Boy, I better learn some more about how this works," she says. "It was terrifying but I did learn a lot in a short period of time."
Compared to today when video is ubiquitous, in the late 1970s, early '80s, video was not a mainstream art form. But while the technology was unwieldy, the artist could shape it to her own vision, using it to express ideas in abstract ways. In 1982, when Prof. Peacock started to teach at the Nova Scotia College of Art and Design (NSCAD), she was one of the first full-time female faculty to work in non-traditional media.
"I don't think I would be the artist I am without NSCAD," says Prof. Peacock, also the director of NSCAD's MFA program. "It's the centre of a huge and historical network and it's absolutely vital to my existence—and has been since day one."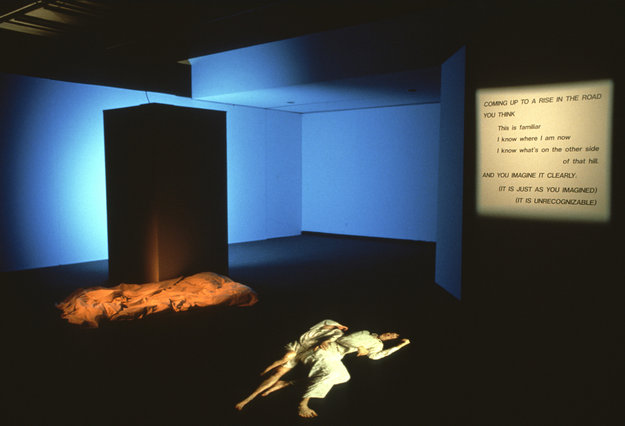 Her work has been exhibited throughout Canada, as well as in France, the Netherlands, the United Kingdom, Germany, Italy, Japan, Korea, Mexico, Poland, and other countries, and is found in national and international collections. Constantly experimenting with video through editing, narrative structure, observed and performed action, and spoken and written text, she has completed over 20 impressive works in the areas of single-channel video and video installation, including the seminal Reader by the Window (1993). She has won awards at various festivals, such as the Atlantic Film & Video Festival and the Chicago International Film & Video Festival. In 1997, she received the Canada Council's Bell Canada Award for video art. As a curator and scholar, she has written extensively about video and contemporary art.
"Jan Peacock is among a generation of internationally acclaimed Canadian artists from the '70s who focused on ways to explore the then relatively new medium of video both formally and conceptually," wrote nominator Tanya Mars, a performance artist and recipient of a 2008 Governor General's Award in Visual and Media Arts in 2008. "Her work attacks big questions, with no pat answers, with the voice of the poet."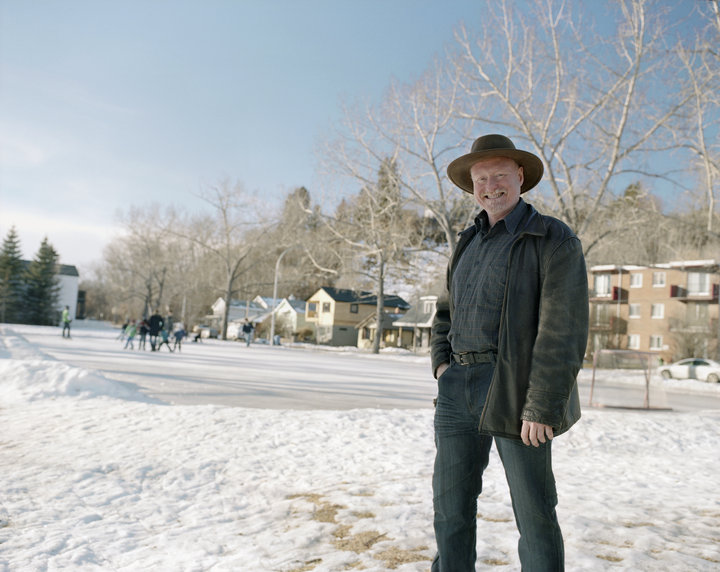 Charles Lewton-Brain (BFA 1978), a pioneering artist and professor, is being honoured with the Saidye Bronfman Award for his outstanding contribution as an artist to the field of jewellery and metalworking..
As Lewton-Brain explains, "My work is about drawing, about mark making with material and about the tension between nature and structure. It is about culture, the restrictions we self-impose and choose, about being witness and aware. And then there is the teaching, a living dance between minds."
Charles Lewton-Brain has made a lasting mark on fine crafts both in and outside the studio. His jewellery – distinctive in that it shows the natural outcomes of tensions that occur when metals are pushed to their limit – has been exhibited across Canada and abroad. He is a member of the Alberta College of Art + Design (ACAD) faculty, and has written extensively on gold-smithing techniques, safety and studio photography. He and his spouse, artist Dee Fontans, created and ran a centre for jewellery studies in Calgary (1991-2002) and collaborated to introduce jewellery into performance art works. A tireless innovator, Lewton-Brain created his own publishing company, Brain Press, cofounded Ganoksin.com, which has become the world's largest free online resource for jewelers, and invented a technique called "foldforming," which uses simple hand tools to rapidly shape sheet metal. He has served on the boards of the Canadian Conference for the Arts, the Canadian Crafts Federation, and the Alberta Craft Council.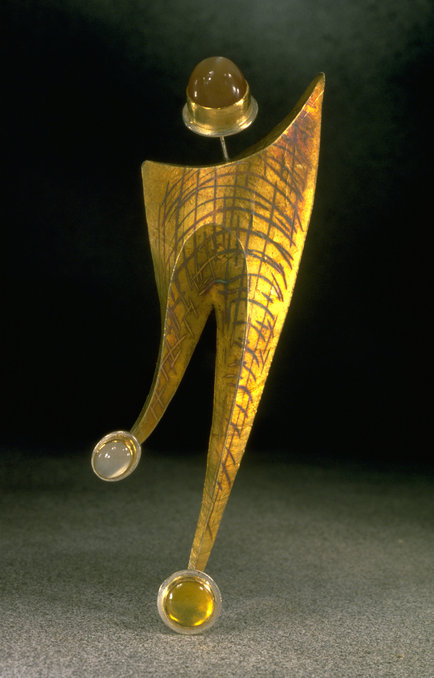 "On behalf of all of us here at ACAD, I congratulate Charles on his outstanding achievement —his work continues to enrich our College in many ways and he, in his role as a member of ACAD's faculty, has opened the door for very important conversations about the future of art and craft in our country" stated Dr. Daniel Doz, President + CEO upon the announcement this morning.
This year marks the 13th anniversary of these prestigious awards which recognize distinguished career achievements in the visual and media arts by Canadian artists, as well as outstanding contributions through voluntarism, philanthropy, board governance, community outreach or professional activities. Valued at $25,000 each, the Governor General's Awards recognize career achievement in the visual and media arts by Canadian artists, as well as outstanding contributions to the field. The Governor General's Awards in Visual and Media Arts are Canada's foremost distinctions for excellence in the artistic disciplines.
This prestigious award will be presented by His Excellency the Right Honourable David Johnston, Governor General of Canada, on Wednesday, March 28 2012 at Rideau Hall. In celebration of the 2012 Governor General's Award winners, a special exhibition of their work will also be held at the National Gallery of Canada from March 30 to June 17, 2012.
The eight recipients of the 2012 Governor General's Awards in Visual and Media Arts represent a broad spectrum of artistic practice, including photography, performance art, experimental film and metalsmithing. The winners were announced on February 28 in Toronto by the Canada Council for the Arts, and will be celebrated in March at a special exhibition and ceremony in Ottawa. "Throughout their careers, the 2012 winners of the Governor General's Awards in Visual and Media Arts have surprised, touched and inspired us," stated His Excellency the Right Honourable David Johnston, Governor General of Canada. "Let us celebrate these Canadian artists whose creativity and talent we can all be proud of."