K'jipuktuk/Halifax (July 8, 2020) – On behalf of the Board of Governors, I am pleased to share the news that Dr. Sarah McKinnon will assume the role of Interim President of NSCAD University, effective July 15, 2020.
Dr. McKinnon is one of Canada's most experienced and respected academic leaders in the world of fine and applied arts. She comes to NSCAD from The Glenn Gould School of The Royal Conservatory of Music in Toronto, where she is serving as Director of Academics. She has held senior academic and administrative roles at The School of the Museum of Fine Arts in Boston (SMFA), the University of Winnipeg, and the Ontario College of Art and Design University (OCAD U), where she spent over a decade and served as Acting President.
She has extensive experience in program development and a proven record of working closely with governments to gain institutional accreditations and approvals for new degree programs both in Canada and in the United States. She has also spearheaded initiatives to cross-register undergraduate students across institutions to provide a breadth of options, including developing new degree pathways between SMFA and Northeastern University for the joint degree. She is also recognized for the quality of her academic rigor and since 2016, has been a member of the Audit Committee for Quality Assurance for the Council of Ontario Universities.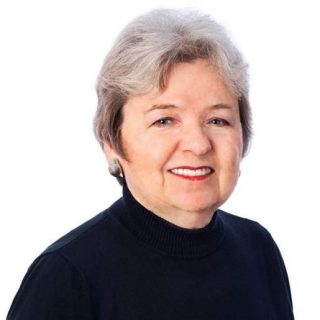 At NSCAD, she will work closely with our administration, faculty and staff to continue to advance priorities such as student recruitment and engagement and diversity and inclusion initiatives, all while maintaining academic excellence during this unique time requiring shifting modes of learning.
"It is an honour to become a part of the NSCAD community" said Dr. McKinnon. "I am looking forward to bringing my experience to such a highly regarded institution and I am excited to listen and learn from all members of the community. I am hopeful that through commitments to engagement, diversity and inclusion, and proactive approaches towards integrated digital learning, we will continue to deliver the level of excellence for which NSCAD is known."
Dr. McKinnon's intellectual curiosity and interest in innovative forms of creativity and new modes of learning will also serve NSCAD well. She is committed to Digital Art and Digital Learning and previously sat on the Digital Media Project Advisory Committee, Information and Communications Technology Council, in Ottawa. She is also the current Secretary-Treasurer of the Board of the Room 217 Foundation, a charity that uses music to change the culture of healthcare.
Dr. McKinnon will join NSCAD on July 15, 2020. She will support the university until such time as a new president is recruited.
On behalf of the Board of Governors and the community, I would like to welcome Dr. McKinnon to NSCAD. We are extremely pleased to have secured such a capable individual to lead the university through this period. We know that Dr. McKinnon will advance the goals that are so dear to us all at NSCAD – creativity and learning of an exceptional quality, even in the face of changing requirements, that is inclusive and leaves no one behind.
Sincerely,
Louise-Anne Comeau, Chair
NSCAD Board of Governors