After seven nominations, NSCAD alumna Paula Fairfield finally has her Emmy Award.
The sound designer who grew up in Bridgewater, NS and now lives in Los Angeles was part of the team from Game of Thrones that won a Creative Arts Emmy Award for Outstanding Sound Editing for a Series. The win is for the episode Hardhome, highlighted by a massive battle scene between the wildlings and the undead known as the White Walkers.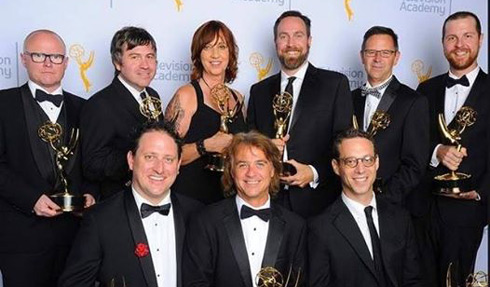 In an interview on CBC Mainstreet in July, Fairfield described herself as a "sound hoarder."
"I always say my job is to bring people to the threshold of believability," she said.
Fairfield's work on Game of Thrones also earned her nominations in 2013 and 2014. She was also previously nominated for her work on the series Lost.
Read more:
Game of Thrones sound designer, NSCAD University alum, gets Emmy nod – July 17, 2015