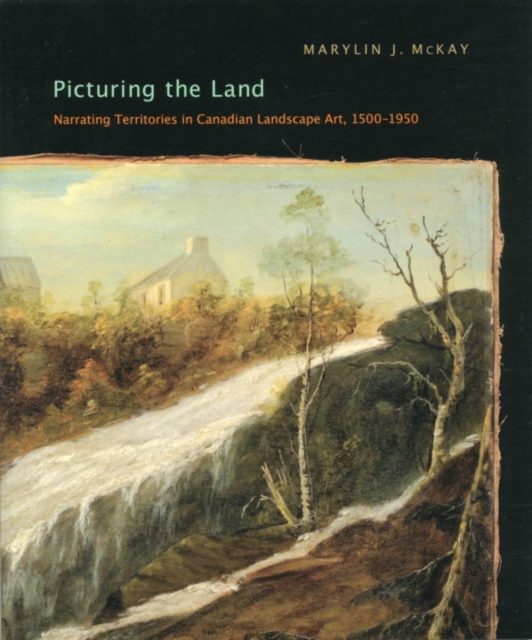 It is one of the great pleasures of an art lover to open a book about art that actually includes full-colour plates.
That was important to author Marylin McKay too. She couldn't be more delighted with how Picturing the Land: Narrating Territories in Canadian Landscape Art, 1500-1950 turned out. Published by McGill-Queen's University Press, it's a handsome and comprehensive volume that takes a look at Canadian landscape art over five centuries.
Dr. McKay, professor in NSCAD's Division of Historical and Critical Studies, worked on the book over a period of four years, spending time in archives and visiting galleries from coast to coast. A specialist in Canadian art, she says Canadians might be surprised by one of her conclusions, namely that Canadian art, and specifically the art of Tom Thomson and the Group of Seven, isn't uniquely Canadian at all, but rather a reflection of the larger art movements prevalent in Western society.
"I think they got a lot of good press," she says of the eight artists whose work has come to be regarded as iconic Canadiana today. "They came along at the right time, when Canadians were looking for a nationalist art. People were able to see it as unique when in fact it fits into a broader picture."
More interesting, she says, might be the differences between French and English Canadian landscape painting. For example, a painting of a farm by an English Canadian artist might represent "a cozy retreat from the city," she says, while a similar scene for a French Canadian could be something quite different: an affirmation of French culture, rural living and a way of holding on to a way of life under threat by assimilation.
Clearly, Picturing the Land is more than pretty pictures, but a critical, sophisticated and perhaps surprising look at how social, economic and political conditions influence art and how art is regarded.
The book is one of five shortlisted titles for the Canada Prize in the Humanities, which recognizes outstanding scholarly works in the humanities. The prize is valued at $2,500 and will be presented at a special ceremony on Friday, March 30 at the Musee des beaux-arts in Montreal. The nominees are chosen from works support by the Canadian Federation for the Humanities and Social Sciences' Awards to Scholarly Publications Program and are selected by a jury of scholars from across the country.
Dr. McKay is also the author of A National Soul: Canadian Mural Painting, 1860s-1930s.
Picturing the Land is available at Chapters in Halifax's Bayers Lake Business Park or by ordering online through Amazon.ca, Chapters.Indigo.ca or the publisher McGill-Queen's University Press.