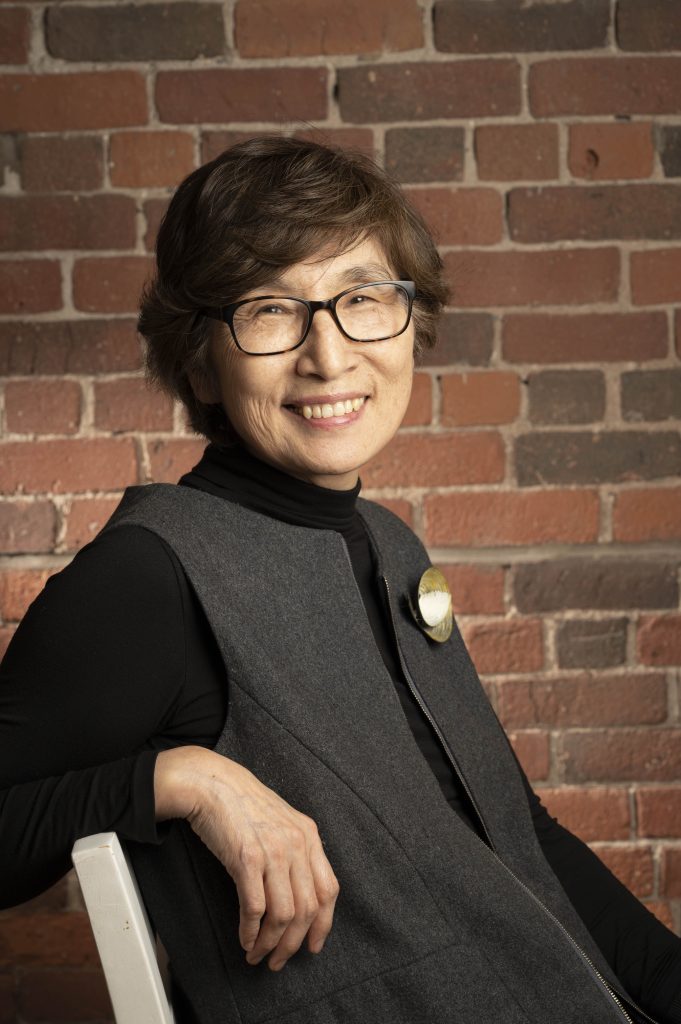 NSCAD is proud to share that Kye-Yeon Son, Professor of Jewellery and Metalsmithing in the Division of Craft, has been awarded the Queen's Platinum Jubilee Medal. This is an award given to Nova Scotia residents who make a significant contribution to their community through outstanding service and mentorship. Professor Son was nominated by Craft Nova Scotia, an organization she has been a member of for more than 25 years.
Son graduated with a BFA in Applied Art from Seoul National University in Seoul, South Korea in 1979, and completed her MFA in 1984 in Jewellery Design and Silversmithing at Indiana University in Bloomington, Indiana. She joined NSCAD University in 1986 as a part-time faculty member and transitioned to full time teaching in 1995. She was previously awarded the Saidye Bronfman Award, a Governor General's Award in 2011, and was a Loewe Foundation Craft Prize Finalist in 2019.
The textures and shapes of trees frequently appear in her work and Son says she finds her inspiration in the harmonious embrace of nature.
"In my silversmithing work, I create vessels that explore the tenaciousness of nature and its persistence to grow and survive. The folds and deformities in the bark tell the story of the trees' survival," she says.
Son advises her students to make art a daily habit. At 7 p.m. each day, she heads to her studio with a cup of tea and spends the next two hours creating.
"Sometimes, I play music that suits the tone of my work; I recall listening to the soundtrack of Winter Sonata, a Korean television drama from 2002, over and over again during a particular project, until the cassette wore out."
When Son starts a new piece, she often prints out her sketches, images and the research she has collected and pins them up on the walls of her studio, so she can surround herself with her ideas and inspiration.
"As a professor, it's my duty to explore and push the boundary of metalsmithing — a privilege that many other creators do not have when they are creating work with the intent to sell."