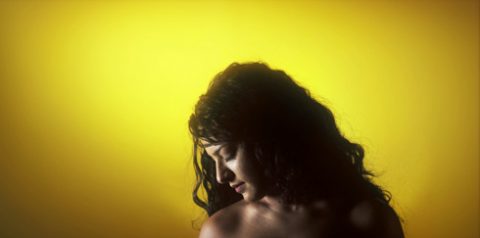 NSCAD University film student Raghed Charabaty was named the grand prize winner of the 2015 Starfish Student Art Awards, held April 29th at NSCAD's Port Campus.
In singling out his work, the Starfish jury said the film Alia was "ambitious and sensitive" and was executed on a "consistently high level." Members of the jury included visual artist Charlotte Wilson Hammond, curator Robin Metcalfe, gallery director Melanie Colosimo and Linda Hutchison of NSCAD's Office of University Relations.
From Lebanon, Raghed made Alia for his parents and his parents' generation. Set on a bus at the beginning of the Lebanese Civil War (1975-1990), Alia is named for a girl who is frequently evoked in Lebanese folk songs–a girl who has lost her life due to war but who has come to represent peace, cultural loss and yearning. The filmmaker uses miniature and full-size sets, found footage and Arabic narration in telling the story of Alia, how she died and how she is remembered.
As the Starfish winner, Charabaty is awarded a $5,000 purchase prize for his film, which becomes part of the prestigious NSCAD collection. The nine other finalists—Alysse Bowd (ceramics), Aurelie Guillaume (jewellery), Angela Henderson (intermedia), Connie Higgs (textiles),  Patricia Hondzel (printmaking), Hunter Lewis Lake (drawing), Evan Rensch (photography), Liz Toohey-Wiese (painting) and Couzyn van Heuvelen (sculpture) —each receive a $1,000 cash prize.
This is the sixth year for the Starfish Student Art Awards, named for presenting sponsor, Starfish Properties and supported by 37 corporate sponsors and patrons. NSCAD University is grateful for the support of property developer Louis Reznick, who initiated the awards to celebrate top talent across 10 visual arts disciplines at the university. More than 300 people attended the event Wednesday evening at NSCAD's Port Campus.