NSCAD Student Art Award Exhibition
Anna Leonowens Window Galleries
1889 + 1891 Granville Street, 1894 Hollis St
Dec 15, 2020 – Jan 14, 2021 
In April 2020, NSCAD University announced the 10 artists who were shortlisted for its Student Art Awards. Formerly known as the Starfish Student Art Awards, the 2020 NSCAD Student Art Awards recognize and promote exceptional work completed by our students. Each of the 10 finalists represent a different visual art discipline.
Their works will be on view at the Anna Leonowens Window Galleries from December 15, 2020 to January 14, 2021.
On Friday, December 18, 2020, NSCAD announced that painting student Kayza DeGraff-Ford was awarded top prize at this year's NSCAD Student Art Awards.
DeGraff-Ford won for their painting In the Bathroom. A jury of three considered all 10 finalists' artworks before choosing DeGraff-Ford as the 2020 winner. The jury wrote about its decision:
"Kayza DeGraff-Ford's painting, In the Bathroom, is an ambitious depiction of queer space and the dualities of public and private environments, shared intimacy and individual reflection. Perspectively complex and employing rich colour and patterns, the judges were compelled by DeGraff-Ford's portrayal of the nuances within a relationship that appears at once close and distant."
Jury members included Duane Jones, NSCAD alum, President of the NSCAD Alumni Association and producer creator of Art Pays Me; Michael McCormack, Assistant Curator at the Art Gallery of Nova Scotia and NSCAD alum; and NSCAD alum Becky Welter-Nowlan, Director of Visual Arts Nova Scotia. The jury met Thursday, December 17, to determine the winning artwork. View the official announcement here.
DeGraff-Ford is awarded a total of $5,000 for winning, and their painting "In the Bathroom" becomes part of the NSCAD Permanent Art Collection. The NSCAD Painting Department also received an additional $1,000 as a result of DeGraff-Ford's award.
The remaining nine finalists each received $1,000 in recognition of their achievement.
Please join us in congratulating the 10 finalists: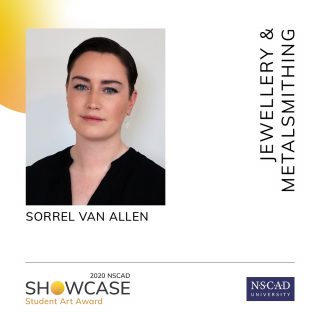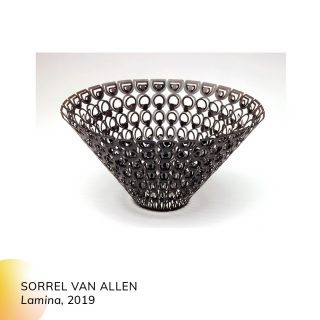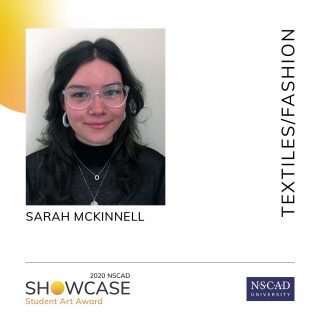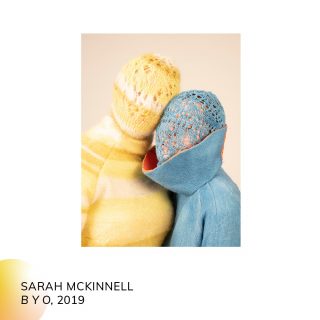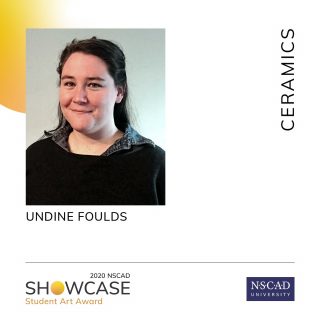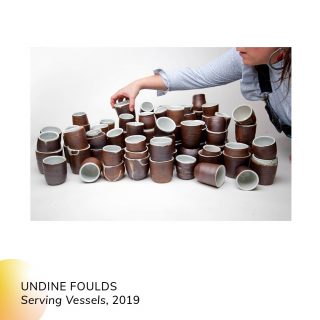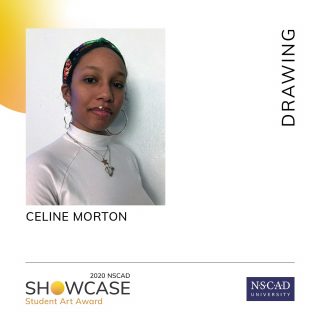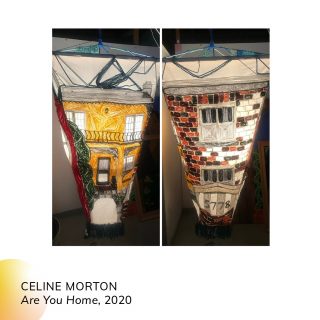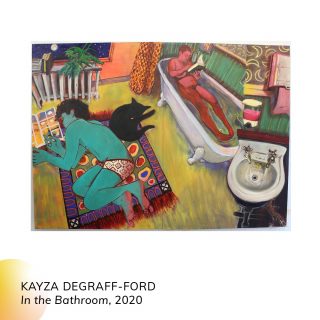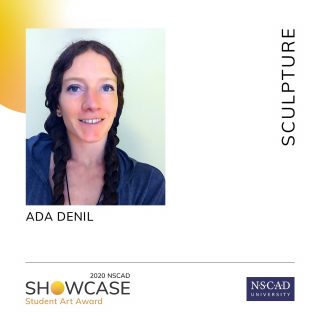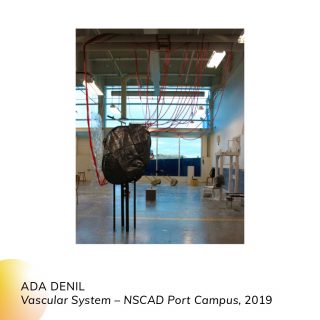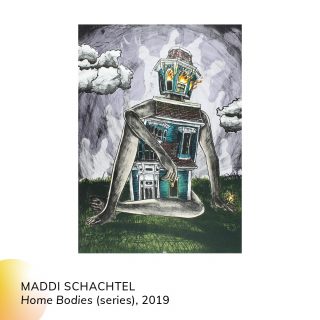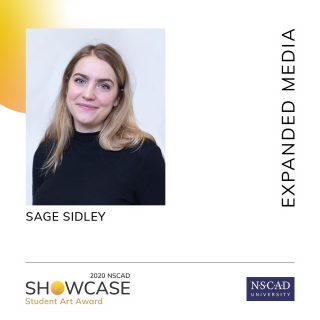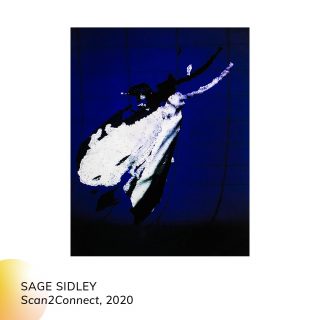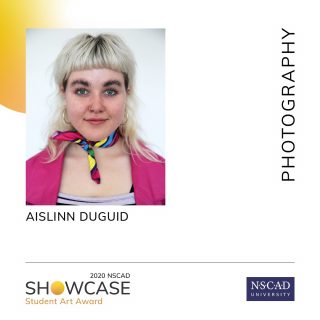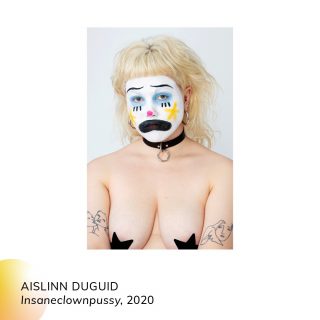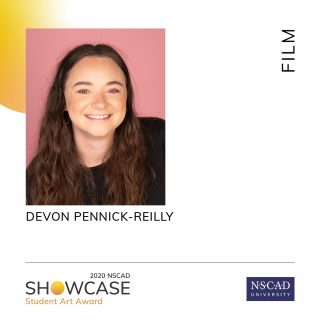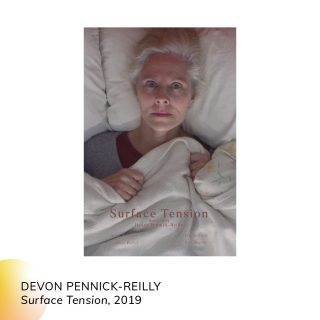 Sorrel Van Allen
Nominated work: Lamina, 2019  (Jewellery and Metalsmithing)
Sarah McKinnell
BYO, 2019  (Textiles and Fashion)
Undine Foulds
Serving Vessels, 2019  (Ceramics)
Celine Morton
Are you Home, 2020  (Drawing)
Kayza DeGraff-Ford
In the Bathroom, 2020  (Painting)
Ada Denil
Vascular System-Port Campus, 2019  (Sculpture)
Maddi Schachtel
Home Bodies (series), 2019  (Printmaking)
Sage Sidley
Scan2Connect, 2020  (Expanded Media)
Aislinn Duguid
Insaneclownpussy, 2020  (Photography)
Devon Pennick-Reilly
Surface Tension, 2019  (Film)