January 22 – 26, 2019Opening reception: Monday 21 January, 5:30 – 7PM
Anna Leonowens Gallery, 1891 Granville Street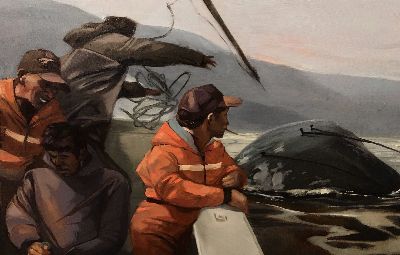 Maktaaq — Megan Kyak-Monteith
undergraduate exhibitor — Gallery 1
Artist Talk: Thursday 24 Jan, 12 Noon

Kyak-Monteith's collage-influenced paintings are an exploration of her memories growing up in Nunavut. Her exhibition presents a timeline showcasing the involvement of an entire community in a whale hunt and its importance to Inuit nutrition and tradition.

A hag, a healer, a disobedient wife — Morgan Possberg
undergraduate exhibitor — Gallery 2

Morgan Possberg explores the role of women and typical female tropes in folklore such as the witch, the old crone and the hag in this collection of printed textile works.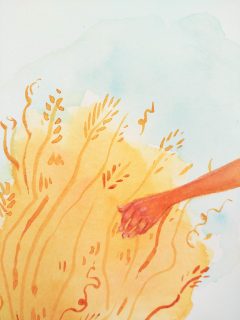 limn — Gabriella Howes
undergraduate exhibitor — Gallery 2B
In her exhibition of mixed media on paper, Howes presents abstractions of her own experiences, creating "fantastical parallels" to her real life. She experiments with the illusion of space and time using three-dimensional elements, text and illustration.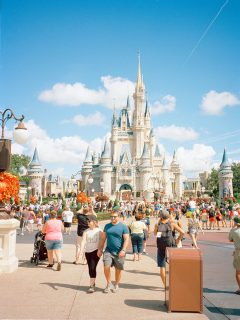 seven days in the pleasure world — nicholas chapman
Roloff Beny scholarship recipient — Gallery 3
Artist Talk: Tues 22 January, 12:30PM 
As part of the Roloff Beny scholarship program, chapman spent one week at Disney World resort in Orlando Florida with the intention of decoding and recontextualizing the parks scenery, artifacts and infrastructure. The resulting exhibition utilizes photographic images, a point of view documentary, and daily journal entries to break down the facade of this first world utopia and provide a new critical lens to the "pleasure world" and resort culture.