February 2 – 9, 2019Opening reception: Monday, February 4, 5:30 – 7PM
Anna Leonowens Gallery, 1891 Granville Street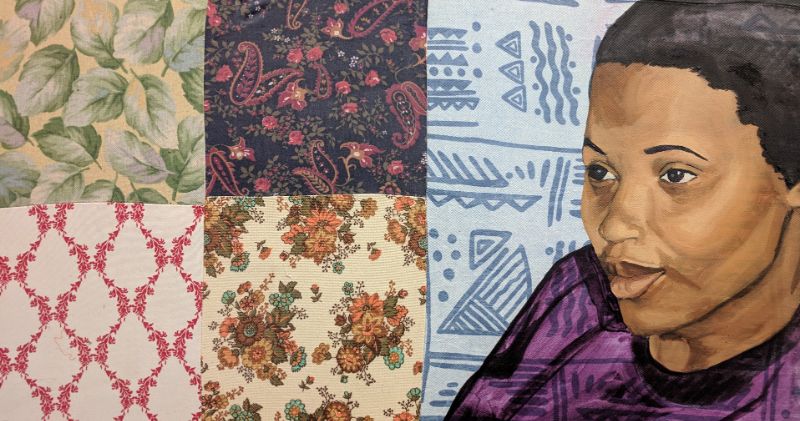 Mommay's Patches — Letitia Fraser
undergraduate exhibitor — Gallery 1
Fraser offers, "These oil-painted portraits started with conversations I've had with family members about our community of North Preston located here in Nova Scotia. We talked memories, superstitions, traditions and what growing up in the community was like."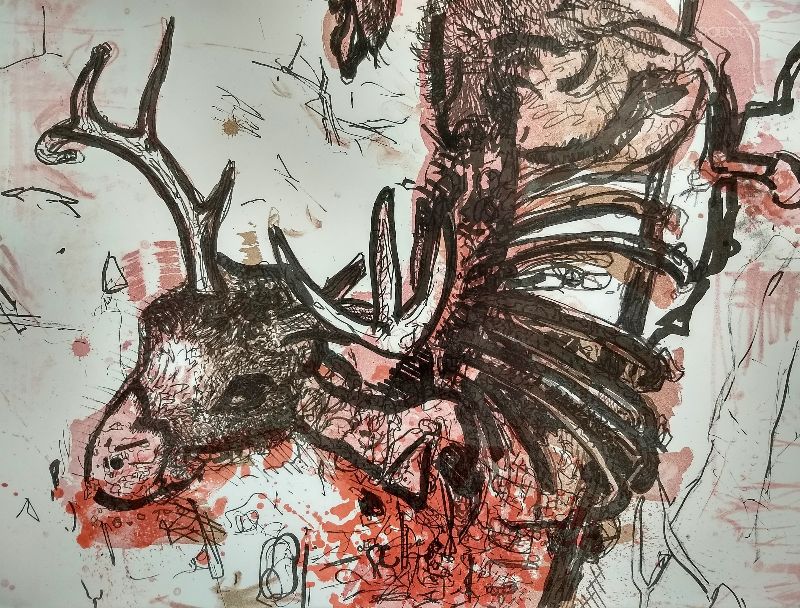 giving up point — Benjamin Münch
undergraduate exhibitor — Gallery 2A
Artist Talk: Tuesday, February 5, 1PM with Zoë Newell

Interested in the indelible nature of analogue photography, Münch seeks out "especially resonant aesthetic moments" and captures them. Avoiding digital processes, he reinterprets the gathered images, with strong emphasis on his own markmaking. In turn, he inserts himself into the printing process, building up the image through subtle layering to create large-scale lithographic prints.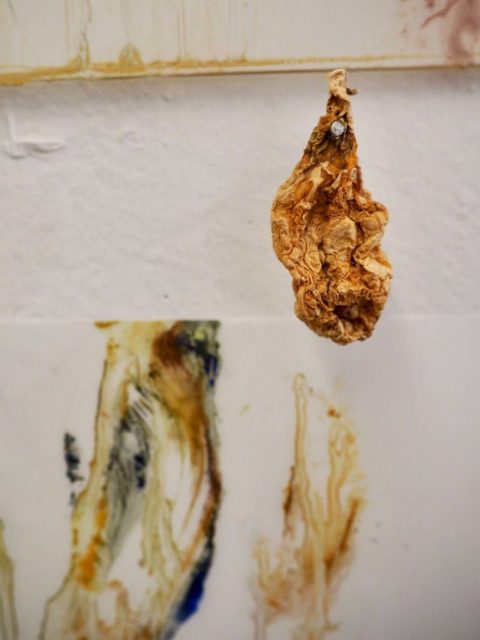 Zoë Newell
undergraduate exhibitor — Gallery 2B
Artist Talk: Tuesday, February 5, 1PM with Benjamin Münch 
Ross deconstructs polyester fibres to create seemingly organic patterns. By using extreme heat with synthetic material, the genesis of intricate cellulose patterns emerge, creating ethereal topographical surfaces, "resting in a space between permanence and decomposition, natural and industrial, toxic and sublime."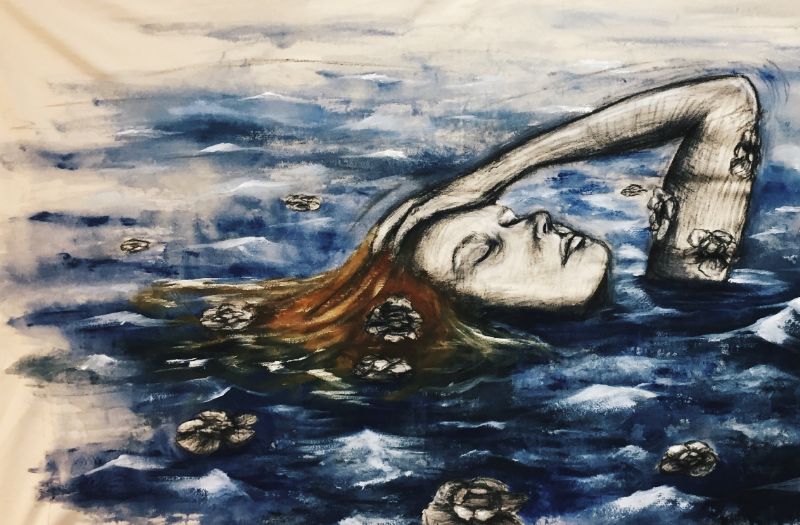 Blossom — Katelyn Bungay
undergraduate exhibitor — Gallery 3 

Bungay's large-scale mixed-media drawings and poetry explore mental illness through depictions of water, flowers and the body. Utilizing art as a healing process, she reflects on her own life experiences.