April 2 – 6, 2019Opening reception: Monday, April 1, 5:30 – 7PM
Anna Leonowens Gallery, 1891 Granville Street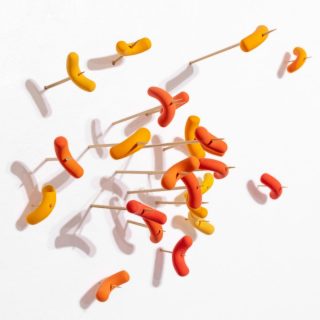 Taste Test
Aralia Maxwell, MFA Thesis Exhibition — Gallery 1
Artist Talk: Thursday, April 4, 12 Noon
Does taste matter? Food may be necessary for survival, yet cravings ignore nutritional content or gustatory flavour. Basic aesthetic elements of colour, form, and texture can be manipulated to entice hungry eyes. In our mass consumer culture, ideas of normalcy become skewed as foods transform into uncanny and bizarre evolutions from their origin.
Working primarily with acrylic paint and plastic foam, the artist trades paint brushes for kitchen tools and canvases for sculpted objects. Blending and abstracting vocabularies of fine art and food, the resulting installations explore materiality, aesthetic taste, and what it means to engage in a visual diet.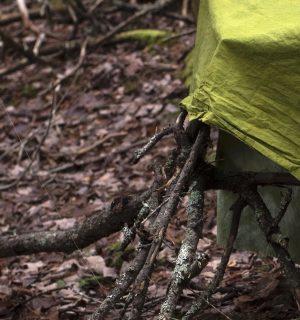 Wayfinding
Chloe Kinsella, MFA Thesis Exhibition — Gallery 2
Artist Talk: Friday, April 5, 12 Noon
Researching misnomers of wilderness, Kinsella's MFA thesis exhibition explores camouflage and anti-camouflage through in situ documentation and gallery installation. Made up of works on fabric integrating with respective environments the assemblages have varying levels of illusion and legibility. This exhibition serves as a commentary on the mediation between tourist bodies and natural environments, as well as a visual manifestation of what contemporary wilderness beholds.
Chloe Kinsella and Philip Kanwischer will also have collaborative sculptural projects throughout Gallery 2B and 3. Fostered through their shared interest in human / animal interactions they are delving deeper in to the aesthetic value of nature and our understanding of its inhabitants.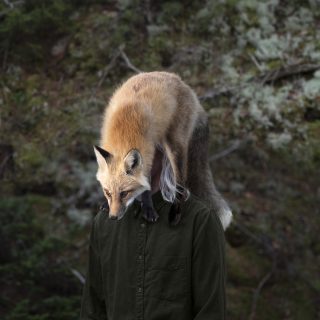 Significant Otherness
Philip Kanwischer, MFA Thesis Exhibition— Gallery 3
Artist Talk: Wednesday, April 3, 12 Noon
Significant Otherness is an exhibition showcasing Kanwischer's photomontages of his personal interactions with wild animals. These works question where we position our selves in relation to more-than-human animals. When you enter the gallery be ready to be deceived. Deceived by the photographic medium, the creator, and the animal self.