July 23 – August 3, 2019Opening reception: Monday, July 22, 5:30 – 7PM
Anna Leonowens Gallery, 1891 Granville Street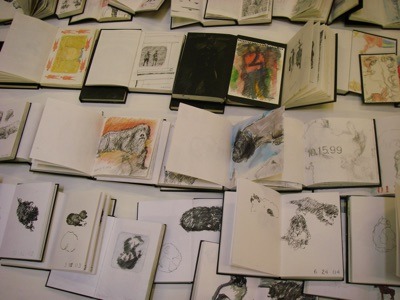 TWO DOGS AND A CAT EVERYDAY FOR A YEAR
Dr. Harold Pearse, Professor Emeritus, NSCAD University — Gallery 1
Dr. Harold Pearse presents a series of drawings consisting of two dogs and a cat, raising questions about the relationship between an artist and his subject, a man and his pets, a human being and animals.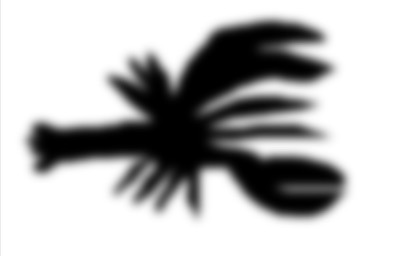 Lobster Spirits — Patrick Cruz
visiting artist, with support from Arts Nova Scotia — Gallery 2
Artist Talk: Wednesday, July 24, 12 Noon 
Once abundant and bountiful, lobsters were previously served as prison food and used as fish bait and garden fertilizer. It wasn't until the mid 19th century that lobsters were recognized as haute cuisine elevating its marginal status into an aristocratic one. Besides its innate capability to continually molt, lobsters possess unique anatomy. Supposedly, the stoic crustacean cannot process pain due to the absence of cerebral cortex. In addition to this strange biological phenomenon, its brain is located in its throat, nervous system in its abdomen, teeth in its stomach and kidneys in its head. It listens with its legs and tastes with its toes.
Patrick Cruz a Filipino-Canadian artist working between Toronto, Canada, and Quezon City, Philippines. Cruz studied Fine Arts at the University of The Philippines and received his BFA from Emily Carr University of Art + Design and an MFA at the University of Guelph. Cruz is the founder of Kamias Special Projects, an artist-run space in Quezon City, Philippines that hosts the Kamias Triennial; a platform for cross-cultural exchange and experimental curatorial strategies.  In 2015, Cruz won the national title for the 17th annual RBC Canadian Painting Competition and was recently longlisted at the 2019 Sobey Arts Award.July 23 – 27, 2019
Opening reception: Monday, July 22, 5:30 – 7PM
Anna Leonowens Gallery, 1891 Granville Street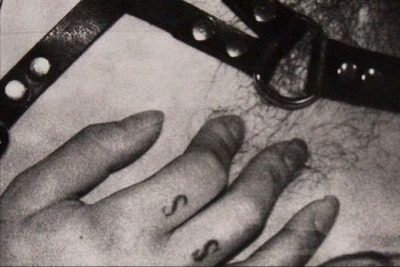 Flagging Velvet
Maddie Alexander, Dana Buzzee & Wren Morris — Gallery 3
Alexander, Buzzee and Morris offer documents of queer sexualities and desires which reclaim context and space from a conventional hetero gaze. Through a multidisciplinary approach they create community-based pornographies that seek to honour historical leather dyke culture, while contributing to its contemporary current, offering audiences a view of self-determined representation of queer + trans sex and empowered BDSM play.
Artist Talk + Performance: Wednesday, July 24, 5-6pm
Maddie Alexander and Wren Morris will present a talk and performance in the exhibition space for "Flagging Velvet", from 5-6pm in Gallery 3. The talk will explore the work within the gallery, as well as a frank and intimate conversation between the artists about what queer sexuality and desire means to them. Through the duration of this talk, Morris will be doing a live Shibari (or Kinbaku) rope tie on Alexander. We also welcome the audience to engage in the conversation, and there will be a Q + A at the end of the performance.
Accessibility notes: Gallery 3 is located down two half flights of stairs in an "L" shape. To avoid using the stairs and access Gallery 3 gallery staff will accompany you outside to the Gallery 3 entrance on Hollis street, a 30 sec trip from the main door. The two washrooms are at the back of the gallery, up a flight of stairs through a small hall and then down a second flight of stairs. They are both gender neutral. Unfortunately the gallery does not have wheelchair accessible washrooms on site but gallery staff can assist in taking you to the closest wheelchair washroom on campus.