September 10 – 21, 2019Opening reception: Wednesday, September 11 at 5:30 pm
Anna Leonowens Gallery, 1891 Granville Street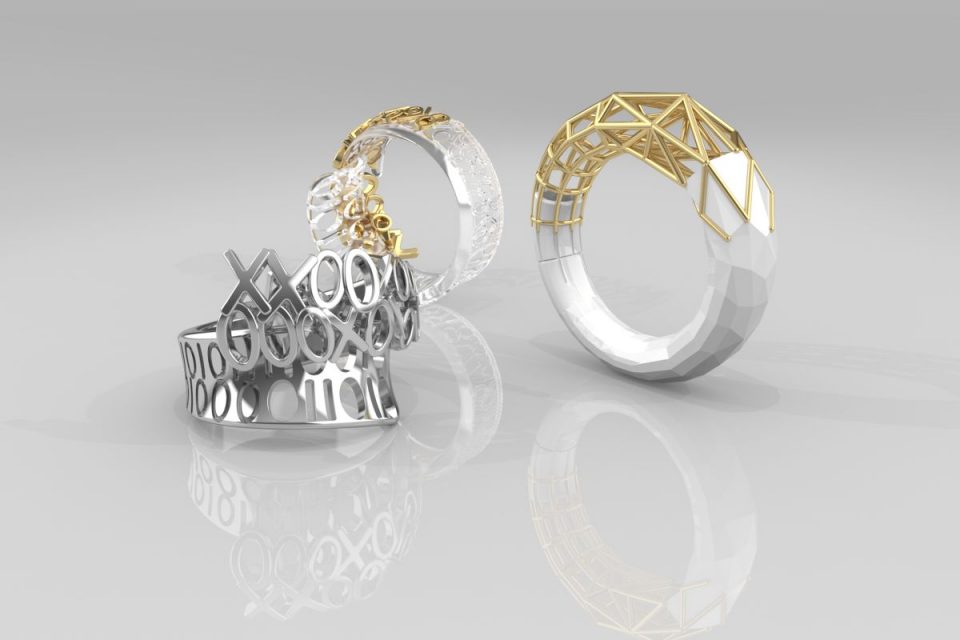 Objects of Affection —Greg Sims
Faculty exhibitor — Gallery 1
NOON TALK: TBA

A recent retrospective of thoughts and ideas around jewellery, Sims presents the many facets of a contemporary creative practice… from speculative artworks and gallery displays to (more functional) wedding rings and commissioned medals. Digital representations are explored and realized, transitioning through different stages; from image & 3D model through to prototypes & precious objects. Using various inputs and interactions, outside factors influence or affect the final outcomes, allowing meaningful sentiments and relationships to emerge.
Greg Sims is an accomplished artist, jewellery designer/maker and educator. He recently joined the NSCAD faculty (2018), teaching in the Jewellery Design and Metalsmithing program. A strong proponent and leader in 3D digital design and digital fabrication technologies, Sims' expertise span the areas of jewellery, materials and craft, product design, manufacturing and aspects of the built environment. This versatility has led to working across disciplines, initiating and collaborating on innovative projects from intricate stone settings through to interactive stage sets. 
Based in Tucson Arizona, Mark Mitchell's contributions span art, music, and theater. His magnum opus, Mark Mitchell: Burial, a performance and installation, was showcased in a solo exhibition at the Frye Art Museum, 2013, to critical and popular acclaim. In November 2016, Burial was presented in a solo exhibition in Beirut, Lebanon. Mitchell was shortlisted for the Neddy Artist Award at Cornish, 2015, for the Artist Trust Arts Innovator Award, 2016 and 2017 and was the recipient of the Kayla Skinner Award, Betty Bowen Committee, Seattle Art Museum, 2016. His work is in public and private collections, including that of the Frye Art Museum.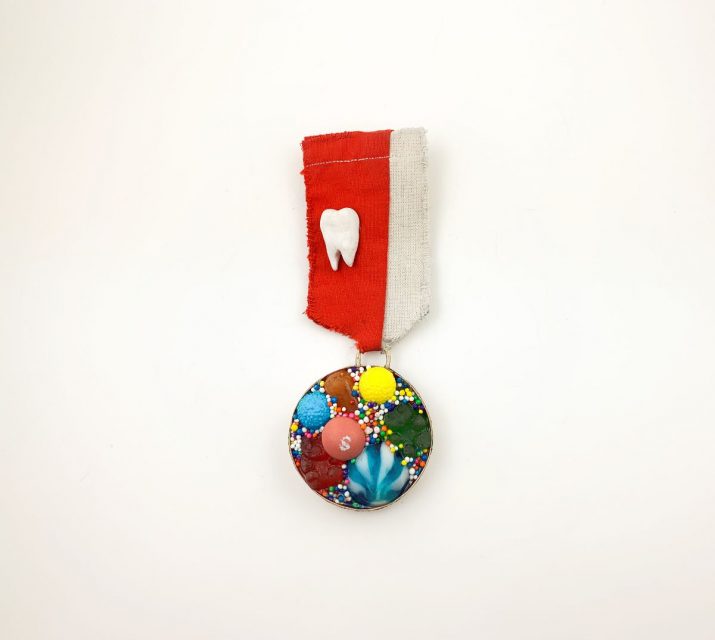 NSCAD Jewellery Design & Metalsmithing
Department exhibition — Gallery 2
Anna Leonowens Gallery kicks off each Fall semester with an exhibition highlighting one of NSCAD's areas of study. This year we are showcasing NSCAD's Jewellery Design and Metalsmithing department. This exhibition is an opportunity to see the work of faculty and technicians spanning several decades of jewellery and metalsmithing at NSCAD.
A Medal For
NSCAD/AUArts jewellery exchange exhibition — Gallery 3
In Winter 2019, NSCAD professor Rebecca Hannon and AUArts professor Lyndsay Rice set aside a week to initiate an exchange project between the two universities to facilitate new connections between senior jewellery students. Agreed upon was the symbolic form of the medal which students interpreted in thoughtful, modern, and humorous ways.