NSCAD currently has one Canada Research Chair – Dr. Leah Decter, Tier 2 Canada Research Chair in Creative Technologies and Community Engagement. The CRCs employment is governed by CRCP policies and the FUNSCAD Unit 1 Collective Agreement.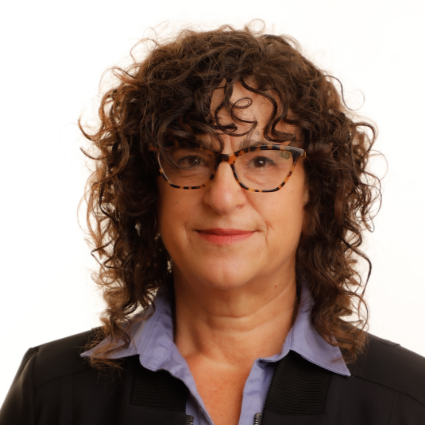 In December 2020, NSCAD announced Dr. Leah Decter as its Tier 2 Canada Research Chair in Creative Technologies and Community Engagement. Dr. Decter is an inter-media/performance artist and scholar based in Winnipeg, MB, Treaty 1 Territory. Dr. Decter is also working with Tahltan artist, scholar and educator Peter Morin as co-director to launch a Centre for Inter-media Arts and Decolonial Expression (CiMADE) at NSCAD to create opportunities for diverse students, artists, scholars and communities to explore, engage and experiment with decolonial practices through innovation in inter-media arts.
CRC Equity Targets
Based on the population of Canada, the CRC's 2029 equity targets are as follows:
Indigenous peoples – 4.9%
Persons with disabilities – 7.5%
Racialized minorities – 22%
Women – 50.9%
NSCAD University, as a small institution (with fewer than 40 chairs), commits to meet the established targets for larger institutions.
Please click here to access NSCAD University's Equity Target-Setting Tool.
EDI Requests for Information, Questions or Concerns
At NSCAD, all feedback and requests for information are received and addressed by the EDI Working Group (comprised of Leanne Dowe, CFO; Isabelle Nault, AVP Operations; and Ann-Barbara Graff, VP (Academics and Research) and Provost). If you would like to contact the working group, email EDI@nscad.ca and you will receive a response within 1-2 business days.
Canada Research Chair Opportunities at NSCAD
There are currently no open positions.
Archived Vacancy Notices:
If you have questions, comments or would like to participate in NSCAD's EDI efforts, please email EDI@nscad.ca.