***Submission date extended to July 15, 2020***
 Due to the current restrictions on museums and galleries, NSCAD University has decided to postpone the physical exhibition "For the Love of Sandra Alfoldy" until 2021, when we can gather together as a group and celebrate craft, art and Sandra.
However we are pleased to announce that we are now offering the opportunity for contributions to be shared in an online showcase leading up to the exhibition. If you have already submitted, you do not have to re-submit your work.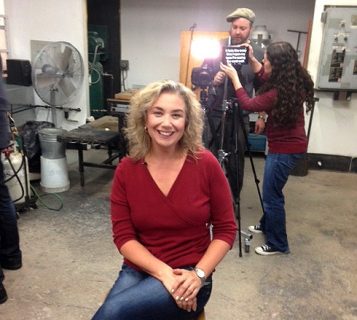 Online showcase begins: September 2020
Digital publication: Fall 2020
Exhibition: 2021 (TBD, pending restrictions)
Anna Leonowens Gallery/ @annaleonowensgallery
This series of collected works by friends, family and colleagues will celebrate the vibrant life and work of Dr. Sandra Alfoldy. Dr. Alfoldy was one of Canada's preeminent craft historians, her work pioneered the discourse around Canadian studio craft, as well as offered important critical assessments of craft and modernity.
Sandra was also beloved professor at NSCAD University for almost 20 years. In recognition of the huge impact Sandra has had on craft communities all over the world, this community-centred group showcase invites students, colleagues, and collaborators to submit writings, craft and art work that honours Sandra's excellent mentorship, collaboration and friendship. Originally set to open in September 2020 as a two-week exhibition, this celebration will now consist of an online showcase and digital publication of submissions that celebrate the amazing life of Sandra! A physical exhibition will open in 2021 once limitations regarding large gatherings have been lifted.
Submission guidelines:
– To be included in the online showcase and publication, work should be documented with intention for online viewing.
– Only 1 work will be accepted.
– Submissions can be objects; writings; videos; videos of self-recorded stories or readings; audio etc.
For physical exhibition:
– Only 1 work will be accepted, Multimedia will also be accepted.
– For out of town submissions, the gallery will cover shipping for works up to 20″ x 20″ 20″ and no heavier that 15lbs.
Please include a description of work and how the work connects to the project (please be specific about how this work reflects your relationship to Sandra Alfoldy). We want this to be a personal, heartfelt show.
Please complete submission form at: https://machform.nscad.ca/view.php?id=55800.